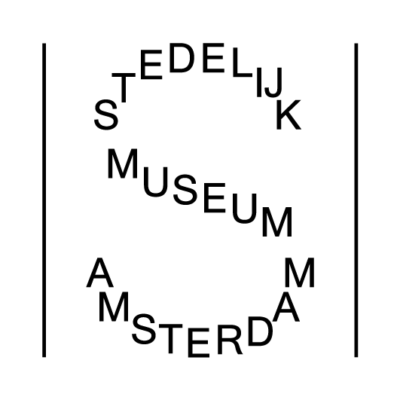 Stedelijk Museum Amsterdam has an opening for a graphic design curator to join its team in Amsterdam, Netherlands.
The Stedelijk Museum Amsterdam is the largest museum for modern and contemporary art and design in the Netherlands, with well-known names in the collection and a rich, engaging exhibition programme ranging from crowd-pullers to presentations spotlighting young artists and designers. 125-years young, the Stedelijk Museum Amsterdam has built a great reputation as a platform for world-class artists often presented early in their career. The Stedelijk Museum Amsterdam has its roots in Amsterdam, reaches out to national and international audiences and, with 650,000 visitors a year, is among the five best-visited museums in the Netherlands.
The ambition of the new directorate is to develop the Stedelijk into a museum that is dynamic, specific, participative, accessible and self-critical. The Stedelijk Museum Amsterdam has redoubled its desire to take responsibility in thinking about a shared and tolerant society in which everyone feels at home; artist, context and audience-driven.
The museum has an impressive track record in the field of design; not only through the collection of graphic design, applied art and industrial design, but also through the collection presentations and many exhibitions that are organised around design. Now, more than ever, the Stedelijk Museum Amsterdam's ambition is to connect with social themes and issues such as sustainability, inclusiveness and digitalisation in the field of design. Social design, inclusive design, security design, digital design and identity design are some of the current design concepts that need to be discussed within the Stedelijk Museum Amsterdam.
To realize this ambition, the Stedelijk Museum Amsterdam is looking for:
graphic design curator
24  hours a week
This function is specifically aimed at the further development of our position in the field of design, working closely with the other disciplines in the museum. The candidate will focus on profiling graphic design in the broadest sense of the word, within the museum, nationally and internationally, through temporary exhibitions, research, collaborations, co-productions and collection presentations. In addition, the candidate is expected to have experience and affinity with addressing the questions and challenges that arise with regard to a large collection (ca. 50.000 objects of graphic design).
The successful applicant will report to the director as a member of the curatorial team.
The job content:
involvement in modern and contemporary design from a global perspective
actively integrating this production into the presentation, research and collection policy of the Stedelijk Museum Amsterdam and developing a vision for presenting, collecting and maintaining contemporary practices in the field of design
contributing to the artistic programme of the museum, developing specific exhibitions, projects and publications
ensuring scholarly access to the collection by collaborating with specialised colleagues from other departments and from other organisations
communicating with national and international parties and proactively developing opportunities for collaborations
maintaining knowledge and developing expertise in the field of design
acting as a contact person within the museum for specialist (information) requests
ability to develop visions from other public formats in addition to exhibitions and collection presentations
together with the development department active involvement in acquisitions, engaging funds and private donors
involvement in advocacy and maintaining important museum relationships
The profile
The Stedelijk Museum Amsterdam is looking for a curator with a completed university study and with a track record in the world of graphic design. We are looking for someone with a strong (and personal) substantive vision and a commitment to new developments in design. The ideal candidate has a public-centred approach, is curious and inquisitive, and able to work well collaboratively to share ideas, knowledge and experiences.
The candidate must have a demonstrable network that comprises collectors, fellow institutes and researchers inside and outside the Netherlands. Finally, the candidate must speak Dutch or be prepared to learn the language within a reasonable period of time.
Stimulating diversity in the broadest sense (viewpoint, cultures, ages, genders, sexual orientation, religious beliefs, etc.) is fundamental to the Stedelijk Museum Amsterdam. We want our workforce to be representative of all sections of society. This is reflected in our selection procedure.
The appointment
The successful candidate will initially be offered a one-year employment contract. Depending on education and experience, the salary is between €3,405 and €4,576 gross per month for a full working week (scale 11), excluding holiday allowance and year-end bonus, in accordance with the museum CLA.
Information
For more information about this position, please contact the director Rein Wolfs or curator Ingeborg de Roode.
Applications
If you are interested in this position, you can submit your resume and motivation letter until no later than 22 March via the application button at our website.
Application letters sent through standard mail will not be dealt with.
Salary: Undisclosed
Applications have closed.