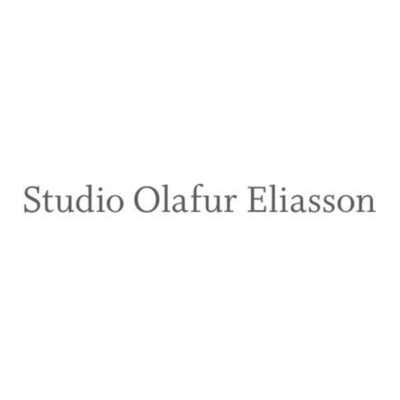 Studio Olafur Eliasson is looking for an assistant to Olafur Eliasson to join its team in Berlin, Germany.
Beginning of the contract: 15 November 2023
Employment: 30 hours per week
Job description:
We are looking for an experienced person with strong organisational, interpersonal and communications skills to join the team at the studio of artist Olafur Eliasson in Berlin.
As Olafur's assistant, you will work closely with Olafur's personal assistant and executive assistant to provide full support to the artist in day-to-day work and in mid- and long-term planning. Often acting as a first point of contact for Olafur, you will help to maintain and develop his extensive contact networks. The position is a critical information gateway between teams and Olafur, and provides support in making work processes more efficient.
In close dialogue with Olafur, the studio's team heads and Olafur's executive assistant, you will:
offer proactive and responsive diary management, prepare agendas, briefings and background info
keep an overview of external communication and respond, when appropriate
attend internal and external meetings with Olafur, and stay informed on all running projects
support building and managing relationships strategically in a highly diverse network of contacts
prioritise effectively and fulfil tasks at a high standard, with a sensitivity for art contexts
interact confidently and with sensitivity with a variety of people internationally, from museum staff and educators to CEOs and private sector professionals
act as liaison and support for SOE senior management
Your skills:
diligent, open-minded and professional
a clear communicator, detail-oriented with a high level of accuracy
able to engage confidently with external stakeholders at all levels, from the visual arts and cultural sectors to government entities, businesses and NGOs
highly organised with experience in the strategic coordination of people, information and relationships
capable of operating at a fast pace on many parallel and/or overlapping projects
highly flexible and able to find effective ways of working with the evolving needs of Olafur and his studio
on a personal level, you have a proactive and collaborative approach, excellent interpersonal skills along with cultural awareness
a good understanding of art
knowledge from working with NGOs, charities and/or foundations – in particular with a focus on climate and sustainability – a plus
at least three years of experience in supporting at executive level in the cultural sector
very good English-speaking skills; proficiency in German is a great plus
The studio team consists of specialised technicians, architects, artists, art historians, cooks and administrators. We work with Eliasson to experiment, develop and install artworks, projects and exhibitions as well as to communicate and contextualise his work. We're a fast-paced team that understands the importance of slow, in-depth work. We hire highly skilled team-players and we value creative thinkers and doers with a passion for art.
All nationalities are encouraged to apply. Studio Olafur Eliasson is committed to an inclusive employment policy in all areas of the studio, with an explicit focus on increasing the ethnic, socio-economic and gender diversity of the studio.
For information about studio building accessibility, please consult the section 'work-space accessibility' here.
Applicants from non-EU/Schengen countries applying for the job position are required to obtain the necessary residency permits and work visas in Germany. We can offer assistance in this process.
We look forward to receiving your online application (cover letter, CV and one reference). Please indicate within your application your earliest possible entry date and your salary expectation. Please send your application no later than Wednesday 25 October 2023 via the apply for job button below.
Salary: Undisclosed
Applications have closed.