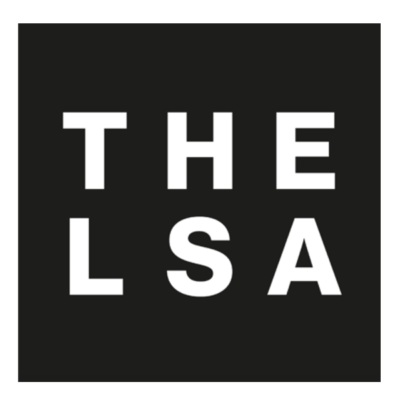 The London School of Architecture is seeking design tutors to join its academic programme in London.
The London School of Architecture (LSA) is looking for first and second-year design tutors, along with a small number of talented practices, to play an integral role in the 2019/20 academic programme.
A competitive salary is being offered for teaching commitment for around half a day per week for the design tutor role. Teaching experience is required.
Second-year design tutors teach half a day per week on afternoons for the duration of three terms. Appointments are for one academic year, which may be extended on a rolling basis for up to three academic years. Candidates should have considerable experience in practice and at least two years' teaching experience i.e. not just as a visiting critic.
Applicants should:
subscribe to the mission for the school and be able to make a critical contribution to it
have at least two years' experience of teaching design i.e. not just as a visiting critic
be available to teach on afternoons in East London
be practising in London, in your own practice or as an employee
If your practice is based in greater London and wants to participate in an innovative new educational programme, then we'd love to hear from you by 1 July 2019.
Furthermore, we are inviting applications from London-based practices who are engaged in the future development of architecture and the city and are committed to the next generation of architects.
Background
Architectural education has become less affordable owing to the increase in higher education tuition fees combined with the long length of architectural training. This excludes a huge pool of talent from entering a career that is vital to the design of how we live in cities, and thus increasingly how humanity lives on the planet.
The LSA has two fundamental objectives – to widen access and participation, supporting the greatest and most diverse talents into a career in built environment; and to deploy design as a transformative force to enable people living in cities to experience more fulfilled and sustainable lives.
Opened in 2015, the London School of Architecture has introduced a unique new form of architectural education that enables students to earn while they learn, vastly reduces their debt, and critically equips them to design the innovations in architecture that we will need in the future.
Bringing together academia and practice in creative partnership, our two-year Part 2 programme is supported by 100 practices who provide work placements. Based in London to be close to these placement providers, we recruit from across the UK and seek to enrol 40 diverse students per year.
The Practice Network
The Practice Network underpins the delivery of our Part 2 programme. It currently includes more than 100 leading architectural practices, comprising some 20,000 employees globally. It is deliberately diverse and includes a very wide range of firms, from world leaders to emerging startups.
Becoming part of the LSA Practice Network is your opportunity to engage with a school and programme described as 'the first big innovation in architectural education since the unit system at the Architectural Association in the 1970s' (Paul Finch, Founder, World Architecture Festival).
By joining the Practice Network, you can participate in the LSA programme in a number of ways:
offering 12-month practice placement for a Part 2 student, three days per week, starting 4 September 2019. The placement process interviews take place from 17-28 June
becoming a design tutor in first or second year, which is a remunerated teaching commitment for around half a day per week. Teaching experience is required
attending our talks and public lecture programme
taking part in reviews of the school work
guiding a tour around your recently completed building
and – as the school uses the city as its campus – hosting an event
In our Practice Network survey, the school received a net promoter score of 69 (Apple is 72), meaning that the vast majority of members would recommend another practice to join.
Here's some of the things members say about us
'I have only positive comments about the project the energy that goes with it the achievement so far and the great potential ahead.'
'Still amazed by what you have achieved to-date, and feel privileged to be a part of it.'
'A remarkable and huge success, keep up the amazing, fantastic and life-changing work.'
Get involved
To apply to join the Practice Network you need to fill in an expression of interest form. If you'd like to receive this or if you have any questions, please email Stephanie Rice.
If you are interested in a teaching position, please submit an application using the 'apply' link below.
For more information on the school visit our website.
NB – to be in the Practice Network you have to be based in London, as this is where our students are, and for our programme to function we need a community of practices and students who can all meet each other easily.
Applications have closed.