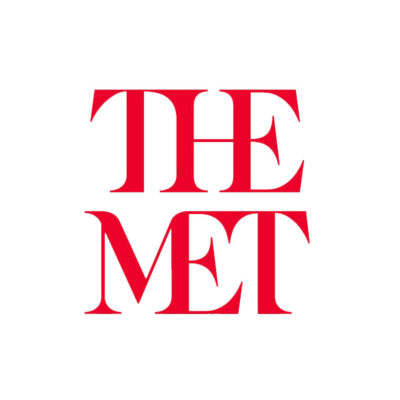 The Metropolitan Museum of Art is seeking a temporary exhibition designer to join its team in New York, USA.
The Met seeks an exhibition designer to join the design team from 3 February to 16 October 2020. The position will be four days per week from the start date until 24 April and then will transition to a full-time schedule from April 27 until October 16.
To apply, please submit your cover letter, resume and portfolio to Aubrey Knox, administrator of design, using the 'apply' link below. Applications without a portfolio will not be considered. Please note that this is not a graphic design position.
About the Metropolitan Museum of Art
The Metropolitan Museum of Art collects, studies, conserves and presents significant works of art across all times and cultures in order to connect people to creativity, knowledge and ideas.
The Met presents over 5,000 years of art from around the world for everyone to experience and enjoy. The museum lives in three iconic sites in New York City – The Met Fifth Avenue, The Met Breuer and The Met Cloisters. Since it was founded in 1870, The Met has always aspired to be more than a treasury of rare and beautiful objects. Every day, art comes alive in the Museum's galleries and through its exhibitions and events, revealing both new ideas and unexpected connections across time and across cultures.
General statement of responsibilities and duties
The exhibition designer will support the development of the exhibition scope including concept design and presentation materials, architectural planning, millwork design and all drawings and renderings. This position will collaborate with other exhibition designers and curators, bringing best practices, and new creative strategies to the table.
The exhibition designer must have the capacity to support the design team in all phases of an exhibition and be able to effectively communicate with external consultants from case manufacturers to architects, designers, media consultants and other types of expertise in order to realise needs of display and exhibition experience. They should have experience creating design documents, familiarity with construction bid packages, custom millwork detailing and possess the technical and rendering skills (Photoshop, AutoCAD, etc.) to develop, present and test design ideas visually. This person will collaborate with design managers to bring alternative or enhanced design potential to shows at all three locations, support designers by creating presentation models, making scale maquettes and research visual/fabrication materials. This person should also be available to support institutional projects that require rendering, three-dimensional thinking or visitor experience design.
Primary responsibilities and duties:
support the exhibition design team for all three locations
architectural design from research and concept through execution/production supervision
possess a high level of organisation and file management
prepare design document drawings, floor plans, detail drawings, case lists or schedules for internal museum reviews and construction bid documents
collaborate with the exhibition design team to enhance the design and realise exhibitions
construct architectural models or mock-ups for design and presentation purposes
coordinate fabrication with an in-house production team or outside vendors when needed
help facilitate communication with design managers during the final installation process of all major projects, installations, or exhibitions as assigned
other related duties
Requirements and qualifications
Experience and skills:
at least one to three years' experience in exhibition design or industrial design are required
full knowledge of construction techniques, fabrication skills, materials, and project management
knowledge of AutoCAD, Vectorworks, Rhino, 3ds Max, is required
strong organisational and design presentation skills
experience and knowledge of proper art handling procedures and art or object installation and display experience preferred
good communication skills and ability to function as part of a team
ability to handle multiple projects simultaneously and meet deadlines
background in architecture preferred
Knowledge and education:
B.A. degree in exhibition design, industrial design or equivalent field of work is required. MFA or MArch preferred.
modelmaking, good handcraft skills, and knowledge of construction techniques are required
museum exhibition design experience required
portfolio submission required
The Metropolitan Museum of Art provides equal opportunity to all employees and applicants for employment without regard to race, colour, religion, creed, sex, sexual orientation, national origin, ancestry, age, mental or physical disability, pregnancy, alienage or citizenship status, marital status or domestic partner status, genetic information, genetic predisposition or carrier status, gender identity, HIV status, military status and any other category protected by law in all employment decisions, including but not limited to recruitment, hiring, compensation, training and apprenticeship, promotion, upgrading, demotion, downgrading, transfer, lay-off and termination and all other terms and conditions of employment.
Salary: Undisclosed
Applications have closed.