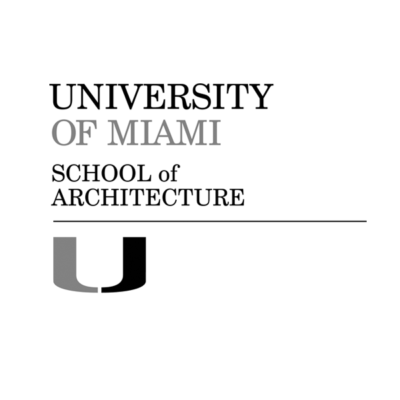 Miami, USA
Assistant/associate professor architecture - design focus

The University of Miami is looking for an assistant/associate professor architecture – design focus to join its School of Architecture. 
The University of Miami School of Architecture invites nominations, expressions of interest, and applications for full-time, tenure-track appointments in architecture at the rank of assistant or associate professor. U-SoA is known for educating students for success in a range of professional opportunities. Through a curriculum that focuses on city-making and integrates project-based inquiries, travel, and research the faculty prepare students to address the complex needs of an increasingly diverse society. Candidates are expected to demonstrate international/national recognition in creative professional practice, a focused program of design-based research, and a documented commitment to teaching and mentorship of both undergraduate and graduate students.
The appointments offer an opportunity to strategise and implement the reform and growth of the school with a wide range of programs and areas of professional concentration including urban design, landscape and urbanism, real estate development, computation and embedded technology, healthcare design, housing and hospitality design, historic preservation, classical and traditional architecture, and sustainable and resilient building technology. Successful candidates should offer specific insight into how their appointment would serve to advance this strategic goal with a demonstrated excellence in architectural design.
Established in 1925 during the region's famous real estate boom, UM is a major research university engaged in more than $330 million in research and sponsored program expenditures a year. Led by President Julio Frenk, the University comprises 11 schools and colleges serving undergraduate and graduate students in more than 180 majors and programs. U.S. News & World Report ranks UM among the top 50 universities in the country in its "Best Colleges" listings. Situated in South Florida, a region of nearly 6 million people strategically positioned between the hemispheres, Miami, UM's unique urban context has been called a "City of the Future," "an incomplete project, a place that is still being invented." Currently benefiting from a momentous economic upswing and facing challenges of sea-level rise amidst a diverse and growing population, the city provides a stage and laboratory for the school's educational and research projects.
Candidate qualifications require a terminal professional degree in architecture as a minimum or international equivalent.
The review of applications will begin on November 1 and will continue until an appointment is made with August 1 2018 as an anticipated starting date. Please submit application materials below.
Applications should include the following individual PDF documents:
curriculum vitae
portfolio of creative work
examples of publications and faculty-led student work
list of three potential references, including email and preferred phone contact information– the references will not be contacted prior to permission from applicants.
The University of Miami is an equal opportunity employer with a demonstrated record of diversity among faculty and students. Women and minorities are encouraged to apply.
http://www.arc.miami.edu/index.html
Applications have closed.