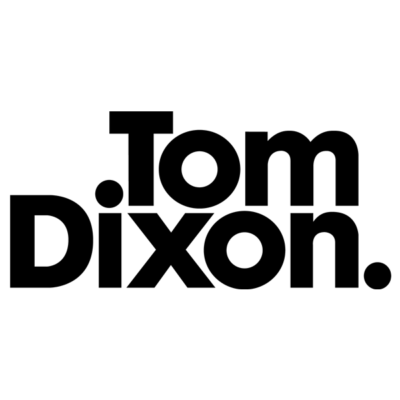 Tom Dixon is looking for London-based UK contract sales manager to join its team. 
Tom Dixon is looking for a contract sales manager to head up our future growth in the UK contract market. With an ambition to double our global business in three years, 2018 sees the opening of our new global HQ in Kings Cross, an extraordinary space featuring a 2,000-sq. ft. trade showroom designed to showcase our products and host A&D's and partners. This presents a unique opportunity for our new UK contract sales manager to transform our contract sales offer and play a significant role in our strategic ambitions. The ideal candidate will act as an in-house entrepreneur, taking full ownership of fostering strategic relationships, and planning and delivering sales. This role is based in London and reports into the head of European Sales.
Our story
Established in 2002, Tom Dixon is a British design and manufacturing brand with a commitment to innovation. We design, develop and sell extraordinary objects and spaces for everyday use, including lighting, furniture and interiors.
The company has a well-established global customer base which has achieved double digit growth over recent years, and is set to continue this trend over the next five years.
The company has offices in London, New York and Hong Kong, and launches new collections annually at the Milan furniture fair. Our head office is located at 555 Harrow Road, London W10 4RH. More information about us can be found at www.tomdixon.net.
About the role
The contract market is where we started as a business, and where we believe there is tremendous ongoing opportunity for growth. Kings Cross is a statement of our industry ambition, and this role will be instrumental in leveraging Kings Cross to deliver double digit growth market in 2018.
You'll be responsible for:
building strategic, rewarding partnerships across our dealer network.

You will structure and prioritise partnerships to reflect qualities such as transparency, authenticity and increase engagement levels. You will build close relationships with senior partners and enhance our business opportunities in market

Acting as a trusted ambassador of our A&D network.

You will be tasked with communicating the compelling story of Tom Dixon and our products to architects and ensuring that we are on the spec of the most relevant design driven projects in the UK. You will know your market intimately and proactively pursue new leads opportunities that enable Tom Dixon to be showcased across the industry

Own contract projects from specification to delivery.

You will own the full lifecycle of trade projects from product specification to project delivery, ensuring high service levels throughout, consulting and communicating with the specifier, dealer and end customer on large scale projects to ensure a world class service experience
A successful first 12 months in this role will see us sustain double digit growth in market, complete ownership of relationships with the top UK practices, achieve demonstrable wins of large scale projects and increase turnover with our existing dealer network.
The story of you
We're looking for an in-house entrepreneur, who is inspired by our ambitions and can deliver sustainable growth in market. You'll have a mix of these experiences, skills and qualities:
a rich understanding and passion for the trade market: you are well-connected within a network of architects, and always up to speed with the latest trends in public spaces and hospitality, as well as regulatory developments and market demands. You are intellectually curious about strategy and design, and feed the hottest insights back into the business

a natural salesperson: whether in person or through presentations, you tell engaging and memorable stories that evangelise our brand and our product. This, combined with your charming disposition, enables you to foster authentic connections and relationships that sustain and deliver

a self-starter who delivers. You thrive on autonomy and ambiguity, and love to proactively create plans and structure your work. You have an exceptional work ethic, and remain unfazed by client demands and our rapid pace of work. You'll always ready to present to clients and be the face of Tom Dixon. The opportunity to build your project pipeline keeps you motivated
If this role excites you and what we're looking for sounds like you, please send your CV, together with a covering letter describing why you think you are the right person for us. The closing date for applications is 16 February.  
For the right candidate, we will offer a competitive remuneration package alongside the opportunity to build an extraordinary career within one of the world's leading design agencies and lifestyle brands.
We embrace diversity in all applicant's backgrounds. The successful applicant must have eligibility to work in the UK.
Applications have closed.