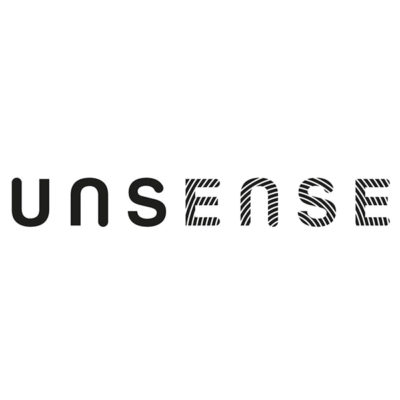 UNSense is looking for an innovation and business designer to join its office in Amsterdam.
We are looking for an innovation and business designer that takes the lead in steering our acceleration and innovation projects. A colleague that focusses on the business and financial side of innovation with a strong future oriented view and a sense for technology, design, architecture and urban planning.
At UNSense we have a strong vision on how innovative technology can and will change the way we work and live in buildings and cities worldwide. Based on this vision and our expertise in the built environment, we actively reach out to innovative companies and research institutes around the world to create impactful new innovative technologies and products together. With the goal of launching new spin-off companies around these products that will each be successful and grow in its own right. UNSense Arch-Tech Solutions actively pursues multiple of these innovation projects at the same time.
Responsibilities:
innovation leadership
inspire and pitch innovation projects to align multiple stakeholders
search, reach out and support to assemble the right team per innovation project and indicate needed competences to deliver truly innovative results
inspire and lead the teams to push forward and reach results quickly (or fail fast!)
structure the process of innovation and make innovation results quantifiable and measurable
developing and introducing tools and methodologies for structured innovation at UNSense and with our partners
Business design:
develop short term and long term business cases and help the teams to reach measurable results quickly
viability and feasibility studies
analysis of potential markets
design of propositions and business plans
Financing innovations:
successfully apply for subsidies, loans and other financing instruments to financially support the process of innovation
continuously keep track of the value created in the innovation projects, using valuation methods like DCF
Launching companies:
coordinate and support the process of transferring innovative technologies from prototype phase to a newly formed company
taking part in contract negotiations preceding formal incorporation of the new company
Process design and facilitation:
project management of innovation projects together with our partners
organise and facilitate workshops and co-creation sessions
Competences:
Powerpoint and Excel queen or king to create convincing business cases
lean startup methodologies (business model canvas, MVP, innovation accounting)
self-starting, result driven
think out-of-the box, foster an innovative and creative culture
be able to communicate on senior and board levels of both young companies and established but still very innovative corporates
flexible, social and able to switch gears rapidly
Background:
Masters degree in financial economics, innovation management or other relevant study combining business thinking with innovation
five to ten years' experience in an innovation management and/or business modelling role
experience with technology innovation projects, you know all about technology readiness levels and how to progress through the stages
experience in the business side of an innovative technology start-up and having first hand experience in start-up acceleration programs like Rockstart or Y Combinator is a plus
have a strong theoretical background on innovation project management
English speaking and EU citizen or in possession of work permit for the Netherlands, Dutch speaking is appreciated but not mandatory
What we offer:
working in a startup environment with lots of opportunity for growth
working within the strong vision of UNStudio and Ben Van Berkel on the digital innovation of cities and buildings
a strong creative and international culture and an inspiring working location in the city centre of Amsterdam
good compensation and benefits, like 30 holidays per year
To submit your application, please click the 'apply' button at the bottom of the ad.
You must sign in to apply for this position. If you don't have a Dezeen Jobs jobseeker account, create one here.