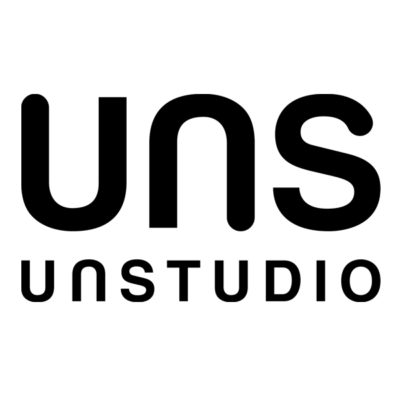 UNStudio is looking for a senior architect to join its team in Shanghai, China.
As an international architectural firm, UNStudio is active in the broadest fields of architecture. Our project portfolio covers every aspect of architecture, ranging from small to large-scale projects, research and theory. The atmosphere within each of our offices is international, multidisciplinary, design-oriented and ambitious, but also open, non-hierarchical, team-based and friendly, with attention to personal well-being, knowledge development, and career planning.
We are currently looking for senior architects to join our Shanghai office. The ideal candidates should have effective management and team leadership skills, strong design sensibilities, excellent technical skills, a flexible mentality, and experience managing all stages of a project, from concept through to construction.
Requirements:
minimum ten years of experience, with extensive experience with built international, large-scale projects
extensive coordination experience with clients, contractors, and consultants
excellent communication, budget control, planning, and organisational skills
excellent aesthetic sensibilities and design skills
extremely technical with the ability to resolve architectural solutions through innovative thinking (documented through construction and shop drawings/details)
effective project management and team-leading abilities
excellent knowledge of products, materials, and construction methods, especially in Asia
proactive and self-motivated, with a continuous desire to both learn from and mentor others
responsible, accountable, and able to foresee risks and solve conflicts in projects
working knowledge of 3D+2D software (Rhinoceros, AutoCAD, Adobe Suite, etc.)
fluent English and Mandarin communication skills (reading and writing)
Contact
Working conditions are according to Chinese legislation. Benefits are consistent within all UNStudio offices. Applications consisting of a short motivation letter, CV and portfolio can be sent digitally (PDF, max. 10MB) by clicking the 'apply' button below.
When you work at UNStudio:
you have the opportunity to work on high profile, challenging global projects
you are part of a creative, fresh, professional and academic working environment
your experience is highly valued, but your innovative and entrepreneurial attitude is prized highest
you work in an international team that is highly ambitious, collegial and self-motivated, made up of   recently-graduated architects, experienced senior architects, and every level in-between
you design through knowledge and discovery, and continually learn on the job
资深建筑师 – 上海办公室
UNStudio 是一家国际化的建筑事务所,活跃在最广泛的建筑领域。我们在欧洲、亚洲及北美洲均有多个已建成的设计项目。项目的类型包括建筑的每一个方面,从小型到大型的项目,从学术研究到理论建树。公司的氛围是国 际化、跨学科、雄心勃勃的,同时也是开放的、不分等级的、团队合作及友好的,并关注员工个人发展和职业规划。
我们的上海办公室目前正在招募具有丰富工作经验和职业抱负的资深建筑师。我们希望您具备出色的项目管理和 团队管理能力,出色的设计能力和专业技能,灵活的思维以及管理项目从概念设计贯穿施工所有阶段的经验。
职位描述:
至少10年的项目建筑师工作经验,具备大型国际已建成项目的丰富经验
具备与客户、承包商、顾问广泛协调的经验
优秀的沟通技巧、预算控制、规划和组织能力
出色的美学感知力和设计技能
能够运用极其出色的专业技术通过创新性思维提供建筑方案(具备建设施工图/细部审阅执业资质)
有效的项目管理和团队管理能力
具备有关产品、材料和施工方法的丰富经验,尤其是亚洲地区
积极主动且善于自我激励,持续的学习意愿和乐于指导帮助他人
富于责任感,能预计潜在风险及妥善处理项目中存在的冲突和问题
熟练掌握和运用 3D 和 2D 软件(Rhinoceros, AutoCAD, Adobe Suite 等图形制作软件)
流利的 英语/中文沟通能力(阅读和写作)
联系方式:
工作条件依据中国相关法律。福利制度依据 UNStudio 内部统一标准。请将求职信、简历、作品集(PDF 格式, 最大不超过 10M)以电子邮件的形式发送到: Feely Pan, [email protected]
Salary: Undisclosed
Applications have closed.