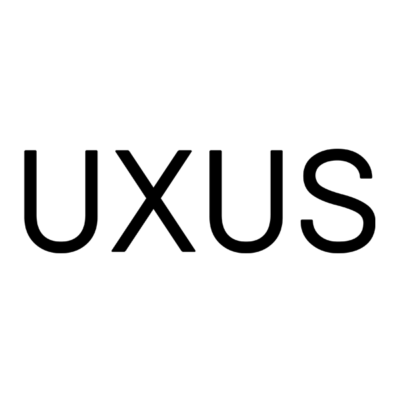 UXUS has an opening for a senior F&B designer to join its firm in Amsterdam, Netherlands.
About UXUS
UXUS designs for a connected 21st-century world that thirsts for the new.
A world in which retail and hospitality are not just as places to shop, eat and sleep, but part of a new cultural landscape. Today the psychology of shareable moments drives everything; from design and architecture to service and customer journey.
This emotive customer take-away is just as important as the purchase. That's why our design team blends retail, hospitality and branding with a psychological and emotive approach to design.
We collaborate with the world's biggest brands across diverse industries to reimagine their vision into emotive experiences that redefine categories.
UXUS re-imagines consumer experiences for the 21st-century.
Senior F&B designer
UXUS looking to hire a senior food and beverage designer with solid experience in the fast-food sector, who can provide a strategic mindset to envision future thinking for hospitality experiences, shaping and translating them into physical environments.
You will be responsible for leading a technical and creative team of five on one of our largest F&B accounts, ensuring the clients' vision and requests are translated into high-quality design that will have a global impact.
The fullest understanding of F&B design is essential for this role, including customer journeys, restaurant operations, and functional yet inspiring design. You have the ability to work 'solo' but also be able to lead the technical team to support you on producing experiences and executing projects of all sizes and complete them with autonomy, direction, resourcefulness, and dedication. You enjoy interacting with your clients on a daily basis via VC, telephone and face-to-face meetings and have a strong account management experience where empathy and strong leadership skills play a key role.
You report to the chief creative officer and client services director and you should be able effectively to communicate and sell-in your design concepts. Ultimately, you will promote our brand by delivering high-quality pieces on tight deadlines.
Responsibilities:
four-seven years' design experience in retail or hospitality sector
conceptualise and create original, innovative hospitality concepts and experiences within the guidelines of the client brief, ensuring completeness and suitability of work (working with client situation)
forge, execute and portray ownable exciting concepts and ideas selling them into clients and other members of the team
design comprehensive, ownable, customer journeys, encompassing all touchpoints, and branded experiences
be aware of the service ritual process and work with experience designers where needed to deliver an original brand experience
produce all relevant materials for client presentations, such as, mood boards, sketches, and visualisations of the entire hospitality concept
work in collaboration with the UXUS team to drive graphics, rendering and presentation narrative
oversee and review technical drawings to ensure a high quality of work is executed
review junior designers' work where needed to ensure high-quality output
encourage others to share and explore their ideas
delegate tasks and provide support for less senior members of the team
maintain high standards and ensure only the best work is released to the client
collaborate across the agency to drive up standards of creativity
Requirements:
high-level design and conceptual skills
four-seven years' design experience in retail or hospitality sector
advanced knowledge of retail or hospitality best practices
experience in designing floor plans, custom furniture, specifying FF&E, materials and colours
experience in back of house design
fluent in 3D modelling skills, 3ds Max and/or Rhino
experience leading more junior designers
experience of working on international projects
experience using both metric and imperial (US/UK) measurements
in-depth digital design capabilities
confident in prioritising deadlines and delegating tasks efficiently
significant industry experience
ability to keep a cool head and meet deadlines
problem-solving skills
ability to think creatively and deliver clever concepts
foresight to put themselves in the shoes of the user
meticulous attention to detail
successful track record in building client relationships through meetings, VC and phone calls
outstanding presentation skills
fluent in English language both written and spoken
strong written and verbal communication skills
Benefits
Monthly health insurance contribution.
25 days vacation per calendar year on a full-time basis.
Competitive remuneration.
The opportunity to join a visionary and on the edge international design agency based in Amsterdam
UXUS is an equal opportunity employer who values diversity within its organisation. We do not discriminate on any unlawful basis including race, religion, colour, national origin, disability, gender, sexual orientation, age, marital status, or any other basis prohibited by law.
Salary: Undisclosed
Applications have closed.