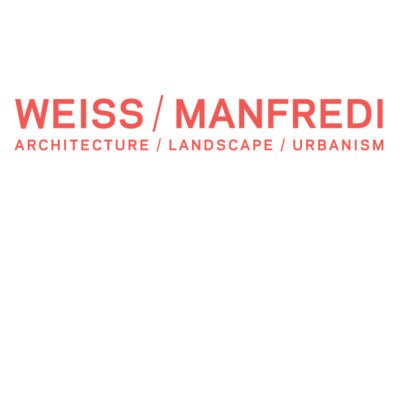 Weiss Manfredi has an opportunity for a communications manager to join its New York practice.
Weiss Manfredi  is a design firm at the forefront of architectural design practices that are redefining the relationships between architecture, landscape, infrastructure, and art. We are seeking a new member of our studio to support our communications and public relations efforts.
Primary responsibilities will include marketing and public relations, project and publication research, award submissions, website management, social media management, press inquiries, and photography and other visualization coordination for current and recently-completed projects. This role will also support qualifications and proposal submissions, presentations, and other business development- related activities. Strong interpersonal skills, spoken and written communication skills, graphic presentation skills, organizational skills, leadership skills, and flexibility to work on a broad range of tasks is required.
The communications manager will be highly integral to all functions of the office, work closely with the design partners, and will manage a number of simultaneous and exciting endeavors. This role will have the opportunity to grow and evolve. Interest in the operation of a design-focused architectural practice is essential. This role requires someone with great communication skills, creativity, a good eye for design, and the ability to manage multiple tasks in a deadline-driven environment. Bachelor's degree and two years of experience in a creative field is strongly recommended. Proficiency in Adobe InDesign, Illustrator, Photoshop, and Microsoft Office and Excel is required.
Please submit your resume and letter of interest to Lukas Marble, Weiss Manfredi using the 'apply' link below.
Applications have closed.