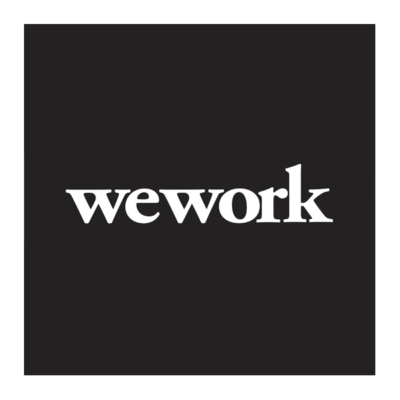 WeWork is currently looking for a creative director to join its busy team in Shanghai. 
About WeWork:
WeWork is the platform for creators, providing more than tens of thousands of members around the world with space, community and services that enable them to do what they love and create their life's work. Our mission is to create a world where people work to make a life, not just a living, and our own team members are central to that goal.
About the recruitment agency:
Archibucks is a professional design and engineering talents recruitment firm in China. We recruit designers including architects, landscape architects, urban planners/designers, interior architects and engineers including structural engineers, MEP engineers, building engineers for over 100 leading design and engineering firms in China. Our clients include SOM, Mad, Aecom, Arup, CallsionRTKL, Valode & Pistre, Chapman Taylor, China National Petroleum Corporation and other top leading international design and engineering firms. We accept candidates who want to find an internship or formal job in design/engineering firms in China. Our employers are mostly based in Shanghai, Beijing, Shenzhen.
Role overview and responsibilities:
As a creative director, you will live at the nexus of product development and delivery, helping to craft the best workplace product possible for our members. As part of the product development team, you will be deployed to a specific region to act as the link between the product being developed in HQ and the delivery of that product within your assigned region. It is the responsibility of the creative director to ensure that the brand design identity is represented globally. Not only will you ensure proper roll out of the newest product to your region, but you will also seek out regional opportunities to innovate on our product while taking lessons learned back to the central studio. Harnessing and supporting this information exchange life-cycle is key to succeeding in this role and to our objective of producing the best workplaces in the world.
The position requires a proven track record of exceptional design thinking in the physical realm, an understanding of our brand at its deepest level, and demonstrable expertise across many design disciplines such as interior design, architecture and space planning. Creative directors must ensure that the designs produced within their regions speak with a singular aesthetic voice and are responsible for clearly and effectively communicating this voice across all mediums. Particularly important to the role are the oral and written communication skills to articulately express the rationale behind design decisions.
be a positive influence – become a positive influence within your region and beyond by always carrying yourself in a professional manner. Maintain a calm disposition, even (and especially) during stressful situations. Be optimistic and help others do so as well. This applies to our team, our consultants, and other parts of the business. You are a leader representing the design department. We should always be at our best
collaborate – work collaboratively with regional development director, design director and technical director to execute goals for region, within designated project timelines (Remember, you are all equally responsible to achieve these goals)
direct (creatively) – be responsible for reviewing and approving design packages, construction documents, shop drawings and other technical documentation for region. Ensure proper coordination of interior design with other disciplines including arts and graphics
represent – be able to effectively communicate the rationale behind design decisions through strong oral and written communication skills to internal and external parties
police – ensure regional product aligns with global direction of WeWork product, through constant open communication with HQ
communicate – espouse excellent and efficient communication skills. Excellent communication skills are critical to effective collaboration
listen – actively offer a listening ear to team members whenever necessary. The fast paced nature of our work can be stressful and taxing on the group. Listening to needs, desires, goals and ideas will create a rich environment for growth
mentor – act as informal mentor to regional design team members (provide guidance, feedback, and direction on product design methodology)
innovate – run initiatives at product development level to improve both process and product on a global scale. Support technical improvements both in the product as well as the process we use to document our design, by working alongside technical and design directors. Be a key member in the definition of our product's future design direction by working collaboratively with the product development team
reports to the region's design director
must be fluent in English
our ideal candidate will come from the physical product and design space with an established background in interior design/architecture or space planning
The successful applicant:
is an architect with up to eight years of professional experience who have strong design and graphic presentation skills
should have an accredited degree in architecture and must be proficient in AutoCAD and 3D rendering programs
BIM/Revit, Rhino, Ecotect and 3D printing knowledge are highly desired
a person who has patience and passion for drawing
Submit a CV and portfolio by clicking the 'apply' button below.
Tele-interview: qualified applicants will be invited for a tele-interview arranged by Archibucks or employers.
Applications have closed.