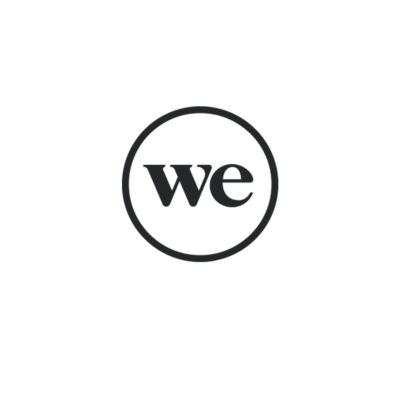 WeWork is looking for a design manager to join its team in Tel Aviv, Israel.
About WeWork
WeWork began in 2010 with a vision to build more than just beautiful, shared office spaces. Today, we offer individuals and organisations access to a desk, an office, a headquarters, or an entire building in hundreds of cities around the world; with over a third of the Fortune 500 companies being WeWork members. We're building the first global physical platform designed to bring people together. A community, where everyone can belong, because together there is no limit to what we can achieve.
The opportunity
We have a unique opportunity opening up with our team in Israel, as we're looking to hire a design manager to be based in Tel Aviv. It's an exciting role providing you immediate and continued professional growth and development within a vertically integrated project delivery environment. You will be part of a cross-functional team with a common goal of delivering the best possible experience to our members, on time, on budget and on-brand. From programming through construction, you will be driving the preparation and coordination of design deliverables and documentation. Throughout the entire architecture project lifecycle, you will communicate with external consultants as they complete documentation. You will provide mentorship to design staff, oversight and guidance for all milestones and deliverables, facilitating internal sign-offs with leadership. As the project shifts into construction, you will work closely with the project manager to ensure design intent is met and the user experience is of the highest quality.
Responsibilities:
develop and manage the architecture and interior design scope of all project work
effectively coordinate all design deliverables and follow projects from inception through successful completion for a portfolio of projects, ensuring quality sign-offs by regional leadership. This includes, but is not limited to, programming, layouts, design packages, handoff packages, construction documentation, permit sets, and handover to building openings and operations
determine and organise functional requirements, providing high-level programming, space planning, and code analysis
manage external consultants; coordinate with architect of record (AOR) and engineer of record (EOR) on all projects
be a key member of a collaborative management team, working closely with project managers and construction managers
lead the coordination of all design disciplines to produce comprehensive and coordinated construction document sets which adhere to local building codes, ADA, zoning, and any other applicable jurisdictional requirements
communicate project updates regularly to management and cross-functional teams such as the status of each project, potential issues, risks, etc.
make critical path decisions to ensure the overall success of a portfolio of projects, including being on time, on budget, and to an exceptional level of design quality
manage a team of internal architects, interior designers and external consultants to proactively flag any design deliverable issues that may arise during the entire project, from deal release to opening, to take ownership of them, and to work together to resolve them
Experience:
a degree in architecture or interior design is essential
experience in Revit, AutoCAD and Adobe Suite software programs
ten plus years' experience in a similar role
exposure to working within hospitality, retail and commercial sectors
experience managing cross-functional teams
experience working with international stakeholders
excellent project management experience, with high attention to detail
an entrepreneurial and proactive mindset
proven ability to manage complex design projects within tight timescales and to budget
To apply
Please visit our careers site to apply here.
Applications have closed.