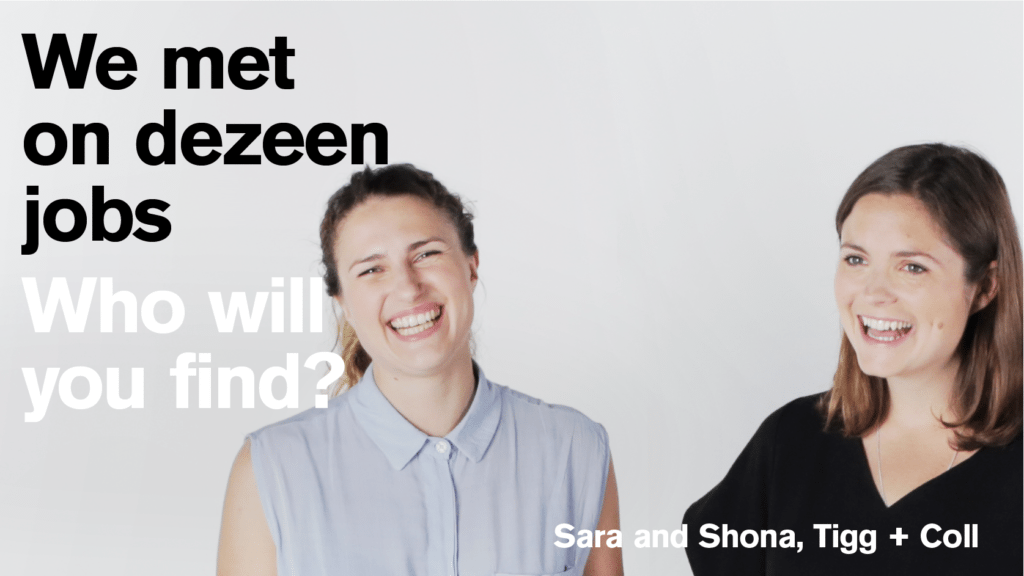 Hundreds of employers and employees have made the perfect match using Dezeen Jobs – and our latest advertising campaign celebrates a few of them.
The ads feature people from six different firms who met new staff through our recruitment site.
Tigg + Coll Architects
Tigg + Coll Architects have been growing recently, and have used Dezeen Jobs several times to find the right staff. Sara Neuberg joined the studio three years ago, when associate Shona Scales placed an ad for a Part-III architect.
"Most, if not all, of our staff read Dezeen to keep abreast of all things inspiring in architecture but also other related fields," said Rachel Coll, co-founder of the practice. "So we choose Dezeen Jobs to reach like-minded people."
"Dezeen Jobs allows us to connect with a broad spectrum of candidates from across the UK and Europe and attract the most creative people to join our team."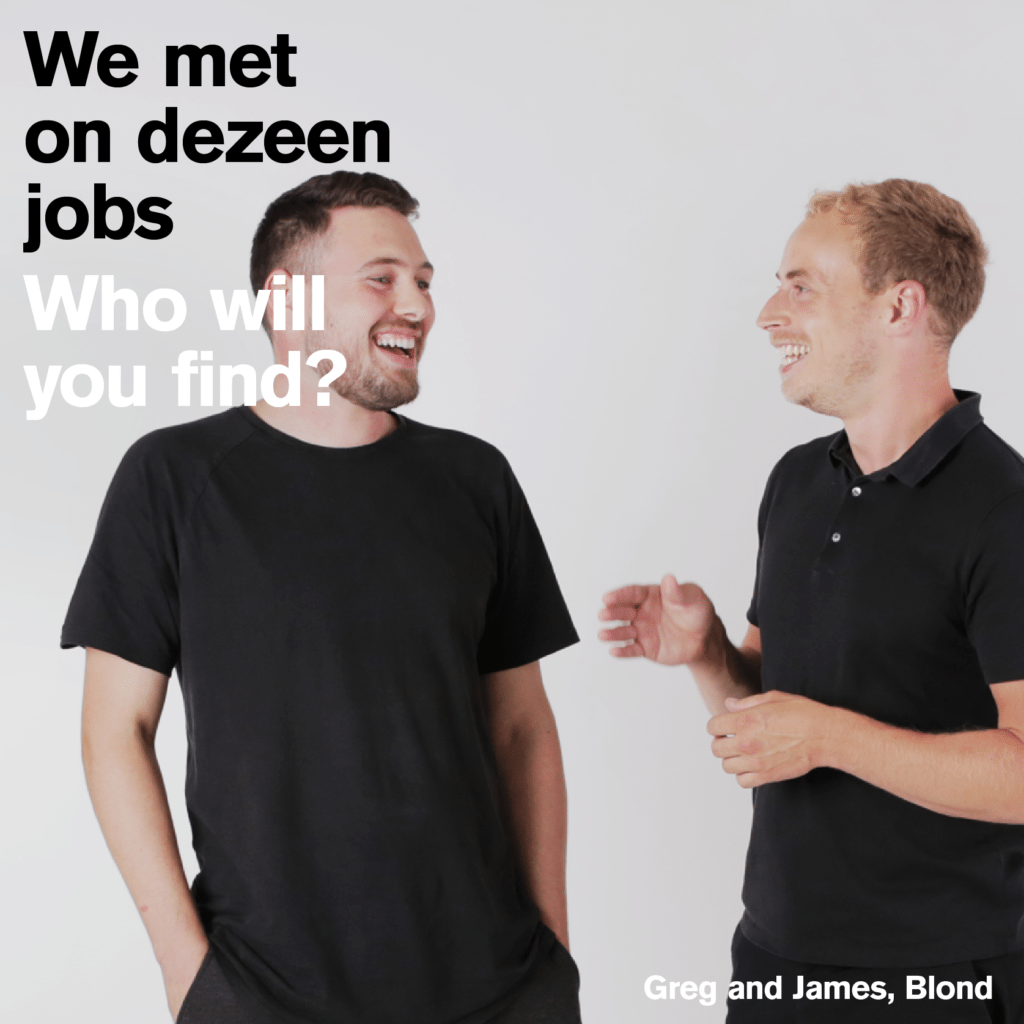 Blond
When industrial design studio Blond wanted to hire a new product designer last summer, founder and creative director James Melia turned to Dezeen Jobs. Greg Furniaux saw the ad and ended up landing the role.
"Dezeen Jobs is the place to go for architecture and design jobs," said Furniaux. "The search function is great, you can find relevant jobs with ease. My friends also consider Dezeen Jobs as the go-to platform when searching for a new role."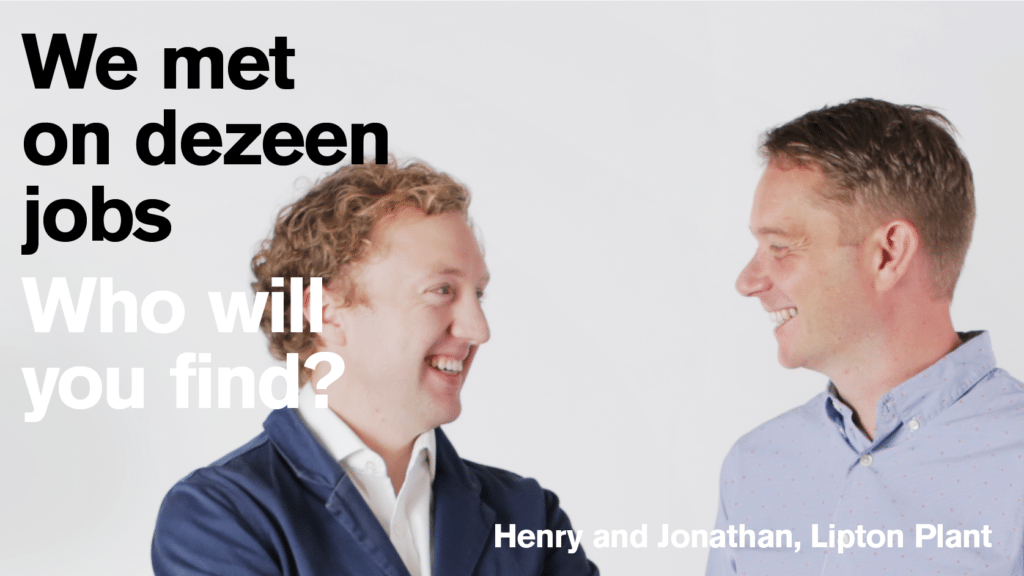 Lipton Plant Architects
Jonathan Plant is managing director at Lipton Plant Architects. He advertised for a project architect in May 2016 and Henry Jones applied for the job. Henry also found his previous role through Dezeen Jobs.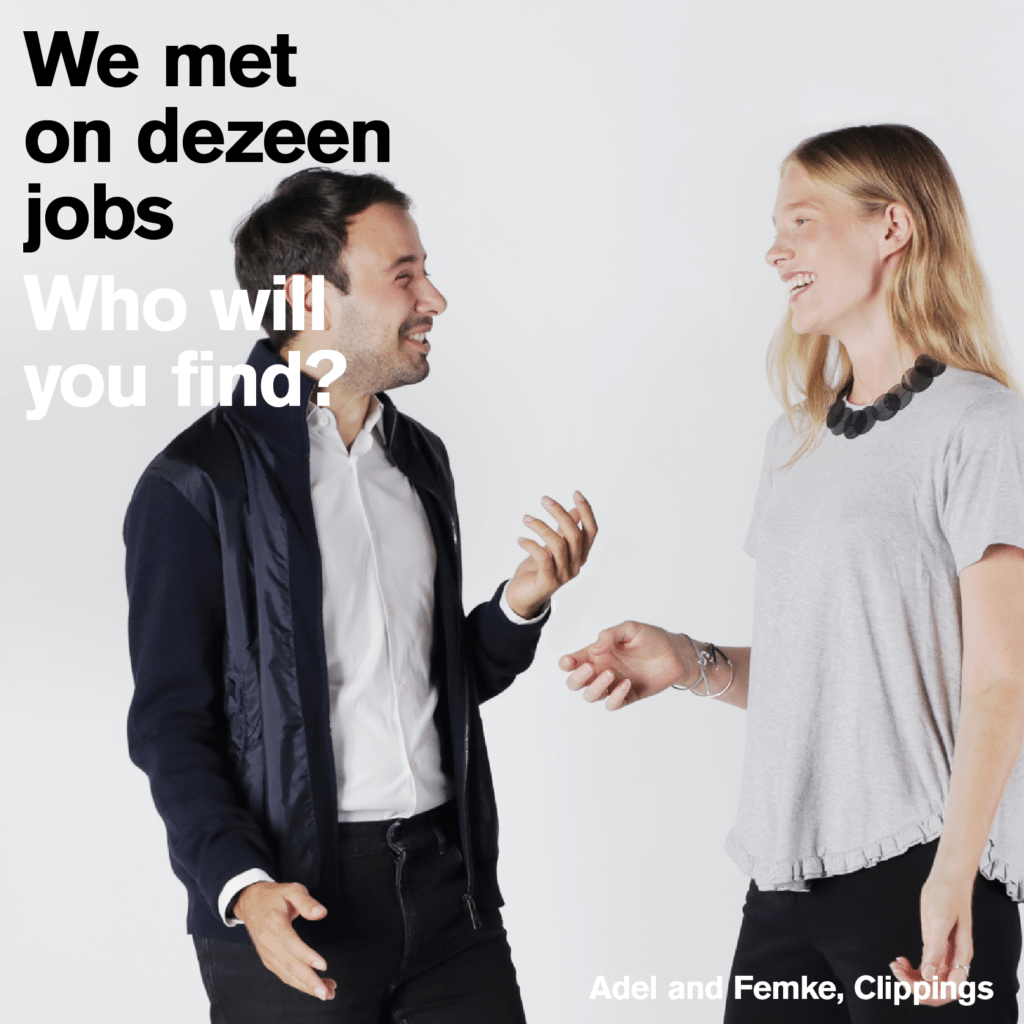 Clippings
Clippings CEO and co-founder Adel Zakout came to Dezeen Jobs when searching for an editorial and marketing assistant. He found what he was looking for in Femke Gow, who joined the online product resource in March 2017. She has since been promoted to editorial manager.
"Dezeen Jobs is my go-to place to see what's out there in the world of design journalism," said Gow. "I can't recommend it enough as somewhere to find the most interesting roles with a combination of up and coming as well as more established companies."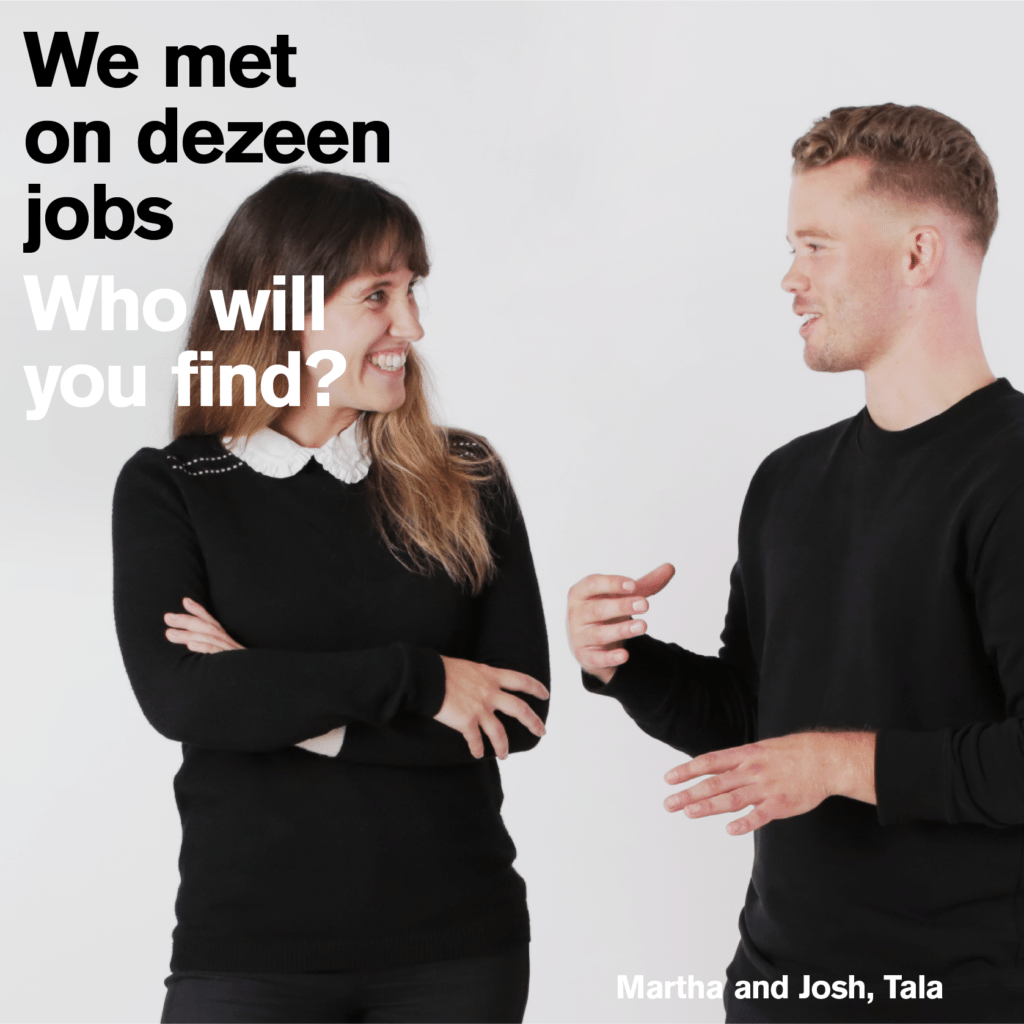 Tala
Young lighting brand Tala needed a bright spark for the role of PR manager, so co-founder Joshua Ward placed an ad on Dezeen Jobs. Martha NcNaughton saw the ad and ended up getting the job in July 2017.
"I have always been an avid reader of Dezeen and have found Dezeen Jobs to be a really excellent website for recruitment," said McNaughton. "It was my first port of call when I started searching for a new job in March 2017. I stumbled upon an advert for a communications role at Tala."
"One thing led to another and I'm now (very happily!) overseeing the PR for the company."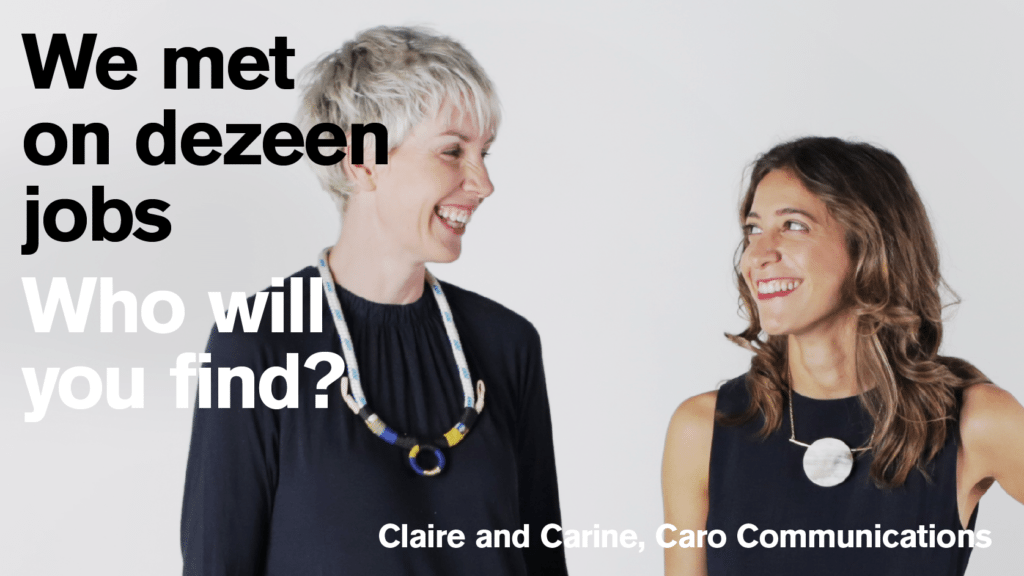 Caro Communications
Claire Barrett, director at Caro Communications, found Carine Hawkins, the PR firm's new digital media director, through Dezeen Jobs.
"We very regularly advertise on Dezeen Jobs and we do have some great success stories," said Caro founding director Carolyn Larkin. "Carine is very talented and has fitted into the Caro culture wonderfully."
Who will you find?
Post a job ad from just £100 or browse over 300 roles in architecture and design on Dezeen Jobs .