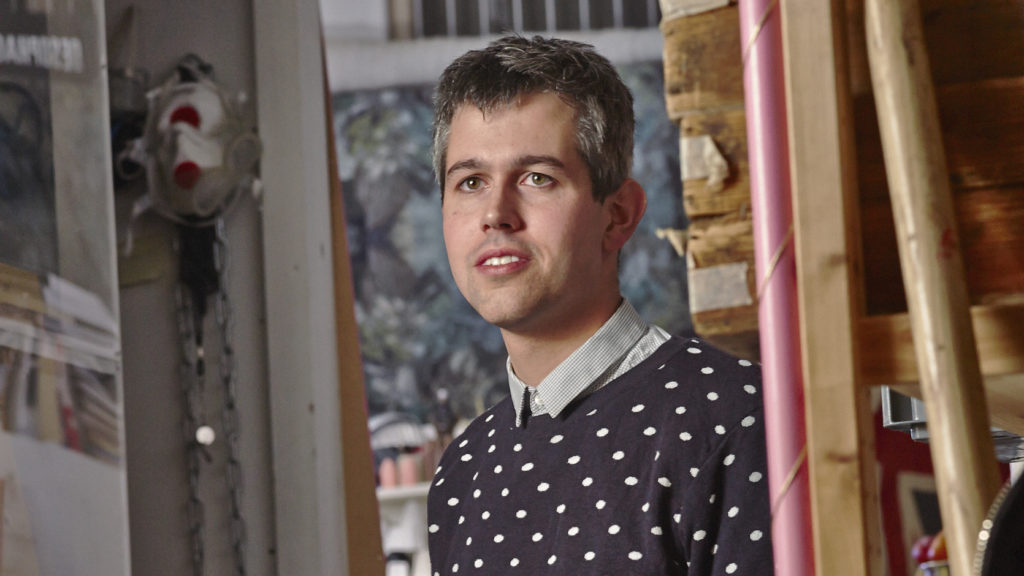 "If you can imagine it, you can do it" says Bompas & Parr co-founder Harry Parr
How I got my job: Harry Parr combined his love of food and architecture in food-based, experiential events brand Bompas & Parr. He explains how he got there for the Dezeen Jobs careers guide.
---
Name: Harry Parr
Job title: co-founder
Company: Bompas & Parr
Location: London, UK
Dezeen Jobs: Can you explain to us what Bompas & Parr does and give a brief outline of what your role involves?
Harry Parr: Bompas & Parr produce experiential events mainly around food and drink. We've been running for 12 years now, starting with architectural jellies and then quite rapidly branching out into all sorts of different things.
My role tends to be on schematic design, business planning and modelling, the production side, so the more structural element of design. Then there's a whole other team of people who will do things like detail design, the actual experience design itself, including drink design, marketing and PR.
Dezeen Jobs: At what point in your career did you realise you wanted to work with food and drink?
Harry Parr: There was no definitive moment, but I certainly wanted to be a chef when I was younger. By the time I was a teenager I knew I definitely wanted to be an architect. I remember being seduced by a book about Foster + Partners' Hong Kong and Shanghai bank, which made it all sound very glamorous and exciting. Actually it was interesting because it was about a young company with massive growth that were taking huge risks.
Dezeen Jobs: Can you explain how you started Bompas & Parr?
Harry Parr: I did my undergraduate degree in the Mackintosh Building at Glasgow School of Art. Then when I came down to London to study at the Bartlett, University College London, for my Part 2, I rekindled a friendship with Sam, who I was actually at school with. Then really, because we were just wanting something to do at the weekends, (this had nothing to do with architecture at this point) we thought, look there's something exciting happening with food in London (this was 12 years ago).
Sam used to live near Borough market, which by then had just started to admit the general public on a Saturday. Which is hard to believe now, that it was once only a wholesale market. There were a couple of people doing interesting things and we thought maybe we could do something interesting as well and that's where we got the idea of working with jelly from.
I then started utilising the skills that I had in architecture, initially to make jelly moulds, this being when 3D printing was still in its infancy. University College London had just got its first 3D printer so we started experimenting with that and then really just started using our networks in the design, architecture and property worlds.
Sam was working in real estate and PR at the time, which we then leveraged to help us do an architectural jelly banquet and design competition. We had interest and entries from famous architects and designers from around the world, so that really set us on a par. In fact almost away from jelly, we actually galvanised the jelly idea into other interesting events.
Dezeen Jobs: How important do you feel that your architecture studies were in shaping the rest of your career?
Harry Parr: It's definitely hugely important because it gave me a framework to work within. We often think design is something that is just aesthetic or maybe for function, but actually design in its truest sense is balancing all sorts of different things together, and certainly performance is really important for us. It's finding what the line is between those things and then how you gauge and group things together which is interesting.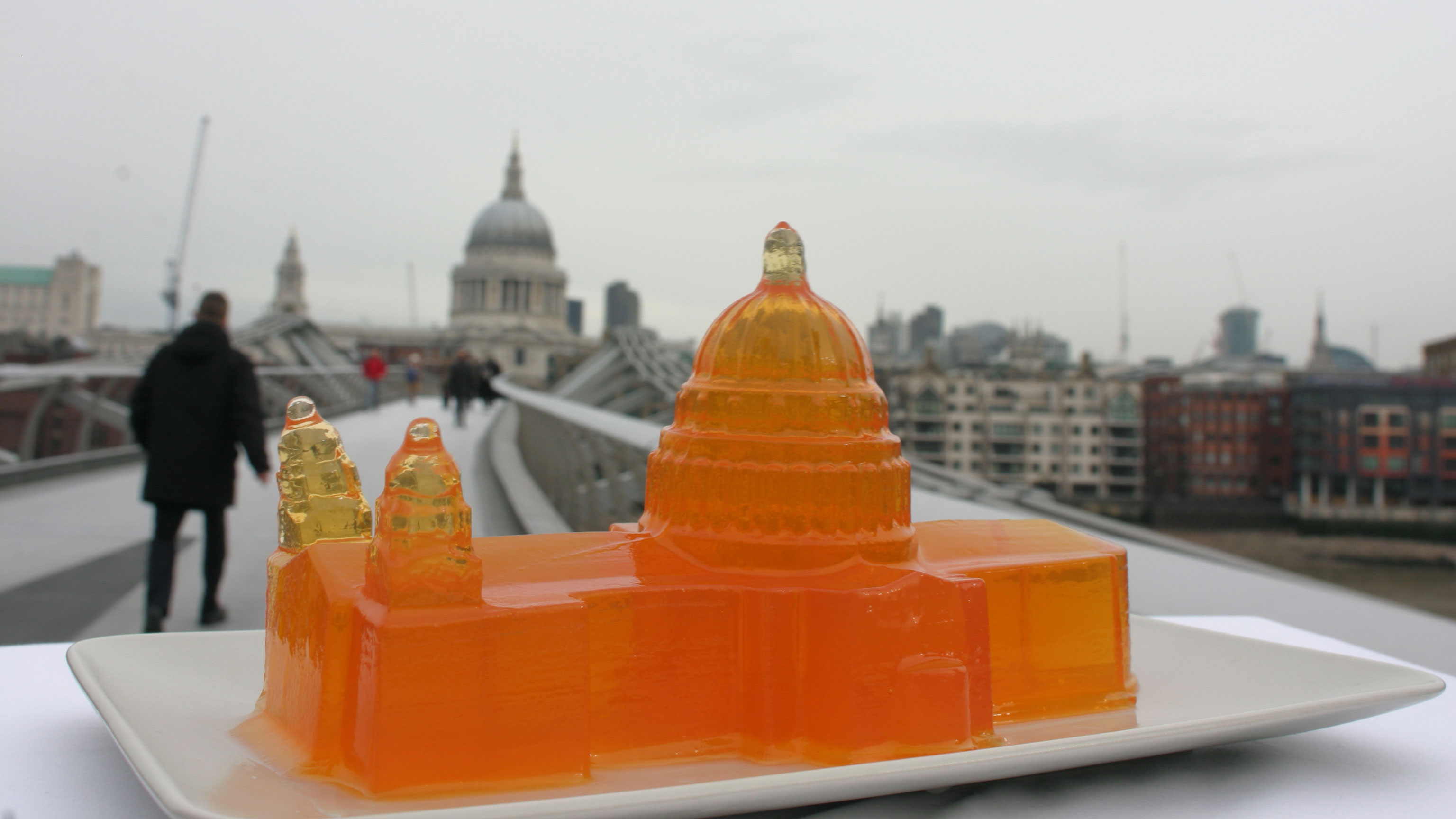 Dezeen Jobs: Could you give us an example of what a typical day might look like?
Harry Parr: That really depends what's going on, but at the moment I guess a mixture of my work has been sorting out the Lost Lagoon event we have on. That's definitely one where being an architect has been quite helpful because we're using a space that's never been used for events before, in fact it's laid derelict for 30 years, so I've been persuading the landlord that its accessible to do what we're planning to do down there. We've been working with different consultants, mainly fire risk consultants, structural engineers, and other health and safety advisors.
It's useful to have knowledge of building regulations. So for example I had to do a licensing application, meet members of the police and local council, fire brigade and deal with planning applications, so a lot of things you would deal with on an architecture project, but on a much smaller event. We work as the main contractor legally so I'll be putting construction phase plans together and setting up subcontractors and things like that – all highly glamorous!
That's balanced out with writing a budget and process planning for the event, delegating those items to other members of the team, so they can get on and do their bits.
We're doing lots of consultancy work at the moment abroad, working with major companies to come up with strategic and quite specific design ideas to solve certain challenges that they might have. So it's really using our expertise – running and operating events and budgeting, combined with our knowledge and experience of design.
Dezeen Jobs: Could you pick out any projects that have stuck with you as definite highlights?
Harry Parr: So one of my favourite projects, probably because it was the most stressful, was building a boating lake on the roof of Selfridges. It was one thing to persuade Selfridges to give us space, which they kindly did, but it was another thing to persuade them to flood the roof.
We were working with two lots of structural engineers to chip away concrete overnight, to reveal bolts through steel that were supposed to be there from very old drawings. Of course no one actually cared about any of this at all, but there was a blanket order by the local council on cranes blocking oxford street.
We worked with Studio Toogood to do the branding and Experimental Cocktail Club to design the drinks, so lots of collaborators really making it an amazing event!
Dezeen Jobs: Can you tell us about how you bring your ideas to reality?
Harry Parr: I always think if you can imagine it you can do it. Coming up with concepts is the easy bit, it's more about making them happen and aligning everyone around it.
Dezeen Jobs: What skills have been beneficial in working with other companies/event spaces?
Harry Parr: We're very good at being enthusiastic, which is helpful! Also I think now people like the idea of having a Bompas & Parr event on their property. We wouldn't pretend that it's an easy ride for people as it is quite challenging for many different reasons, but also rewarding in the end.
Dezeen Jobs: Can you describe what the work culture is like at Bompas & Parr?
Harry Parr: We really encourage people to bring their own ideas to the table and work on projects that they like and are interested in. We try not to define too much of our projects and if people have ideas they want to do, we try and find a way so they can work on ideas they're interested in.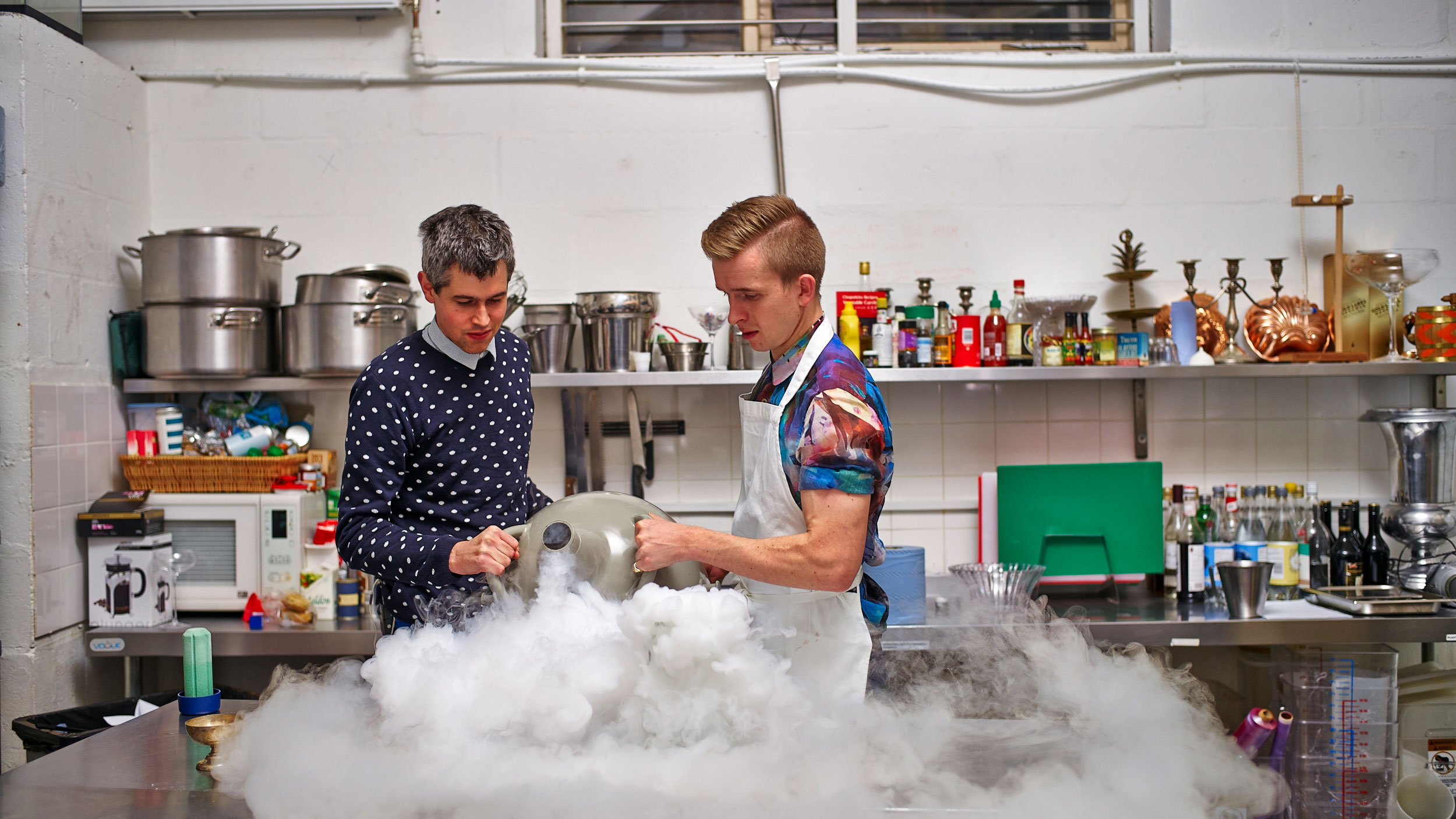 Dezeen Jobs: What makes Bompas & Parr an amazing place to work?
Harry Parr: I think the variety of the work that we do. One day could be hopping on a plane to go and do some consultancy, or doing an event for the British government in New York or Japan, or putting on a huge event in London, or just mucking around in the kitchen and coming up with a special cocktail. It's all there and it's all playful.
Dezeen Jobs: What essential skills to you look for in prospective employees?
Harry Parr: People who are interested in working hard and are enthusiastic. It obviously helps if they have specific skills but the main one is being willing to learn and get on with it because the work is not necessarily formulaic, so we need someone able to use their initiative.
There's also lots of different ways of arriving at the solution, so if someone's really good at picking up the phone and talking to people, then they can probably get the right answer out of someone else. Or if someone's very diligent and methodical, they might come up with something themselves. There's all sorts of different ways of doing things.
Dezeen Jobs: How has your team of people evolved since you founded the company and how do you see that developing further?
Harry Parr: It's become more structured. We didn't have a structure at first, but now we have three distinct teams that do work and they also work together, the content team, the events team and the studio team. But we're still looking at changing things all the time, the markets changing, people's views on work are changing and how they engage with the workforce is changing a lot at the moment too, so it's always moving.
Dezeen Jobs: What advice would you give to your younger self starting out in your career?
Harry Parr: I'm very fortunate to do the work that I do and I think in my case working hard and being very naïve has really helped. I guess when I speak to young people today, they seem more aware and know everything that's going on, which sometimes is a shame. I worked through things, worked through mistakes and learnt to be responsible for things.
Dezeen Jobs: What would you say are some of the biggest challenges you've overcome?
Harry Parr: Lots of technical things around health and safety over the years. Working with limited budgets is hard, there's never as much money as you want.
Dezeen Jobs: Whats next for Bompas & Parr?
Harry Parr: More work with our museum – SCOOP our ice cream show is looking to go on tour in Asia and Australia. We're planning to set that up in a more formal way and we're trying to do more and more work abroad which is working out quite well. We'd like to aim for a permanent base abroad in the next couple of years.
---
Bompas + Parr: visit company profile
Locations: London
Number of employees: 11-50
Website: www.bompasandparr.com