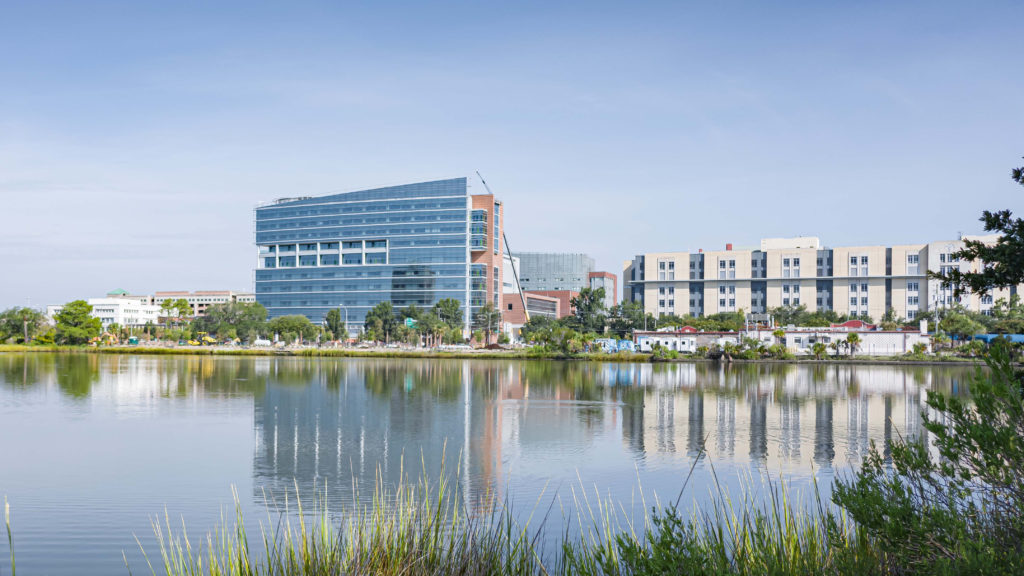 Architecture "is a balance of beauty and technical craft" says health practice leader Brenda Smith of Perkins and Will
How I got my job: Brenda Smith began her career as a nurse in New York, but now leads healthcare and hospital projects at global architecture firm Perkins and Will. She explains how she got there for the Dezeen Jobs careers guide.
---
Name: Brenda Smith
Job title: Health practice leader
Company: Perkins and Will
Location: New York, USA
Dezeen Jobs: You started your career in nursing and then turned to design. Talk us through your decision to pursue nursing, including what and where you studied.
Brenda Smith: I grew up in the very rural middle of the country, where family farms were the primary economic engine for the region. While I was surrounded by strong, smart working women, those women were working primarily within the generational structures of the farming enterprise.
I loved science, but did not really have models for women in science – other than my incredible high school science teacher, who first ignited my interest.
To my 17-year-old self, nursing seemed to be the most direct connection to biology and biomedical science. I went to nursing school through a local hospital programme. This used to be very common – you went to school for three years and summers to become a registered nurse, and if you worked for the local hospital in return for a few years, your tuition was very inexpensive.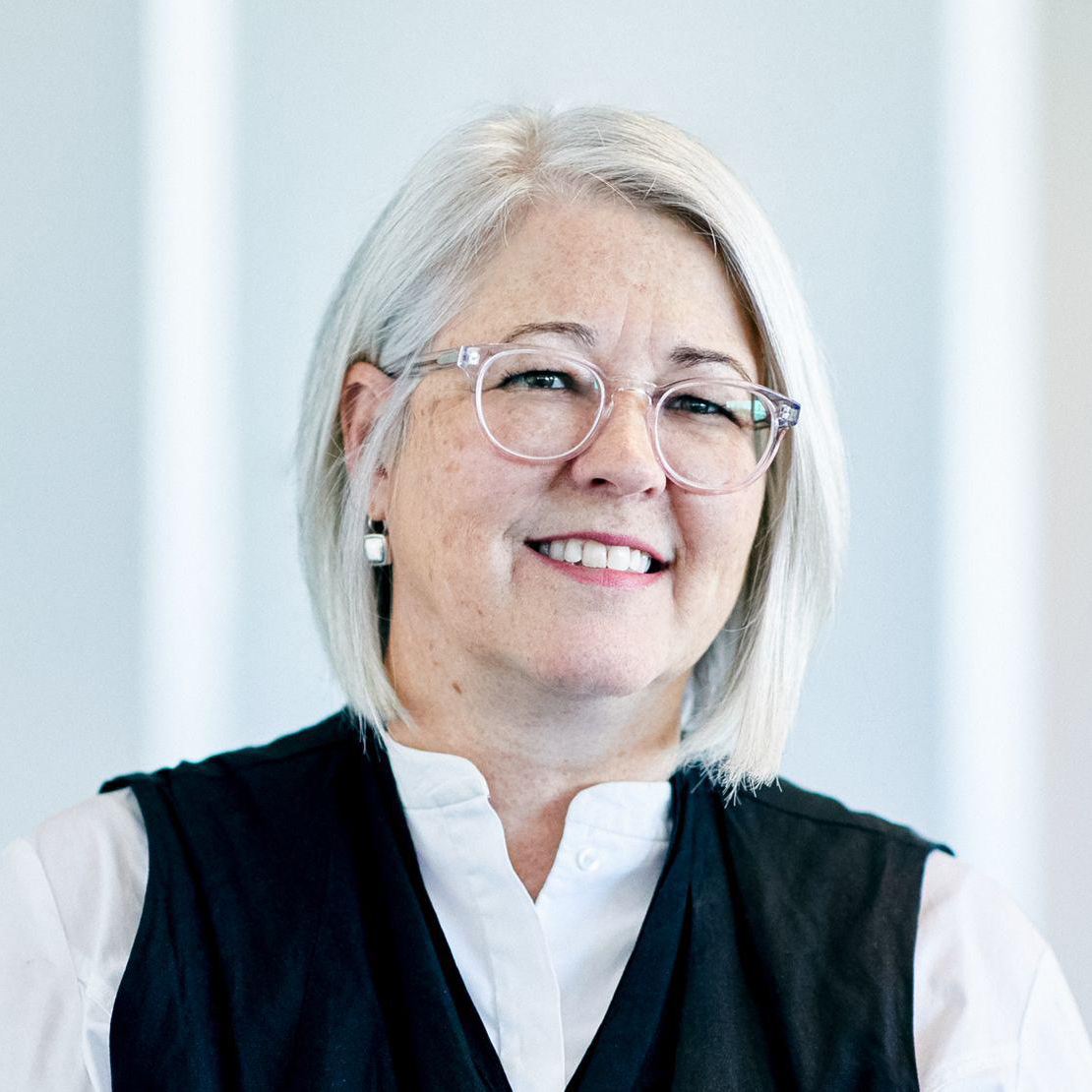 Dezeen Jobs: Tell us about your transition from nursing to architecture, when did you first realise you wanted to be an architect? What prompted that decision?
Brenda Smith: While I enjoyed both the technical and the problem-solving aspects of nursing, I had this strong need for creative exploration and expression that wasn't possible within the rigour of healthcare.
I also had this need to challenge the status quo – pushing on the boundaries. I couldn't see a path for myself for those interests within nursing. I wasn't sure what I wanted to do next, so I started taking a variety of classes at night – everything from engineering to art history to fine art.
I eventually found my way to architecture and interior design, and I immediately felt at home. For me, design is the obvious balance between technical rigour and creative expression and exploration.
Dezeen Jobs: Are there any similarities in the two roles?
Brenda Smith: These are both knowledge-worker professions, so there are some similarities. Both roles require unique skillsets and fundamental core competencies to perform the job.
And both roles depend on teamwork to solve a conflict that doesn't have a simple or straightforward solution. Nurses work best in teams that support one another and problem-solve together to provide the best care for patients.
In design, our most creative work is done in teams. And we problem-solve together to provide the best solutions for our client's needs within the built environment. Most importantly, both roles are focused on making people's lives better.
Dezeen Jobs: Where and what did you study?
Brenda Smith: I actually studied interior design. I'm proud to have studied at Pratt Institute in New York, in a programme that was very architecturally-focused and interdisciplinary.
My first year of required courses were with students in all design majors – interior design, industrial design and architecture. And most of my elective courses through the years were within this same mixture of majors. We influenced one another from the very beginning.
Dezeen Jobs: What was your first industry job?
Brenda Smith: I had to work while in school. My first two years I continued to work weekends as a nurse, but by my junior year, I was working 30 hours a week for a small firm in SoHo called The Facilities Planning Collaborative.
They focused on interiors projects in the finance and banking industry. It was a great place to get started. Because they were relatively small, I got exposed to all aspects of what we do – and quickly, working side by side with very experienced architects and designers.
The two partners were a couple of Brooklyn-born guys who sat in private offices at opposite sides of the studio. They often conversed without leaving their desks or picking up the phone. They seemed to shout every question or comment they had. While their communication style was a little gruff, they were really good-hearted. And really savvy businessmen. My experience with them taught me to look a little deeper beyond first impressions.
Dezeen Jobs: Talk us through your professional background until now. What other firms have you worked at?
Brenda Smith: I worked for a number of years in commercial interiors. I was lucky to have bosses who were great mentors – and I followed them from one firm to the next, ultimately settling in at IdeaSpan in Atlanta, Georgia.
When I had children, I wanted more flexibility and personal agency, so I started my own business. I partnered on projects with former colleagues from previous firms and worked primarily in the commercial market, as well as some small clinical and laboratory work for the next eight years.
In 2003, I decided it was time to shutter my business so I put the word out to friends and colleagues that I was looking for new opportunities.
One of those friends had a major healthcare system as one of her clients, and when asked for a recommendation for a new position, she recommended me.
The job involved managing the design process for a large three-campus expansion. It was a complex project with more than 90 phases and 2 million square feet of space, and I discovered two important things about myself that have shaped my work ever since.
The first was that I understood operationally what needs to happen to deliver care. This made me a natural translator between the architecture team and the healthcare staff. I understood both of their worlds and could easily facilitate the project development and design process between the end-users and care-providers. I was there from the first meeting to when the end-users moved into the space, where I could observe what we did well and what needed to be thought through more thoroughly.
The second thing I learned is that I thrive in the midst of complexity.  Rather than being overwhelmed by the scale or the timeline of the project, I was able to take in the whole horizon of the project and organise the effort into a manageable flow of work, keeping the team focused on the right priorities at the right time.
Throughout my design career, I've stepped into job positions that have aligned with my skillset, and then within that role, I have discovered and created a larger or somewhat different job description. This has kept what I do very interesting and meaningful through the years.
Ultimately, I am someone who pays attention to where the gaps are. I'm able to recognise them, and evaluate where and if I have the right skills or approach to work to fill that gap.
Dezeen Jobs: What appealed to you the most about working at Perkins and Will?
Brenda Smith: I was initially attracted to the firm for their design excellence and the caliber of expertise in healthcare design. When I looked more closely, the firm's core values aligned with my personal values and this really resonated with me.
The firm was – and still is – an industry leader in so many areas: sustainability, resilience, diversity and inclusion. And the firm's legacy is one of seeking projects that serve the greater good and elevate the place of design in the institutional markets they work within.
Lots of companies say that, but at Perkins and Will, it is the common and authentic thread among the staff. We want to do good work and impact people and our communities in meaningful ways.
Dezeen Jobs: Tell us about your progression at Perkins and Will since joining. What did you start off as?
Brenda Smith: I was hired as the team leader for healthcare interiors in the Atlanta office and joined the firm at the staff level working on many large and complex international projects, mainly in the Middle East.
More recently, as the domestic market picked up, I've led design teams on a large number of US-based projects.
Throughout the years, I was promoted within the same role. I continued to lead the healthcare interiors team in the role until recently, and acquired additional roles over time.
One of the great things about Perkins and Will is that there is an entrepreneurial attitude throughout the firm. The firm recognised that I was not intimidated to take on large complex projects and figuring out how to break it down into immediate and manageable tasks for the rest of the team. The firm encourages staff to proactively identify a niche or strength – a place you can contribute in a meaningful way.
In addition, I said "yes" five years ago to the opportunity to lead the medical and health-science education practice firm-wide. As that practice area gained momentum, there came a time when I had to choose to focus on either healthcare or higher education.
Ultimately, after some soul-searching, I chose to continue to focus on healthcare design. It is my True North. Which led me to my current position – as health practice leader in the New York studio.
Dezeen Jobs: What does your position as heath practice leader in New York involve?
Brenda Smith: As health practice leader, I oversee all healthcare projects and strategy for the New York studio. I am responsible for connecting the work of the firm's seven research labs to the daily design and planning work of the health practice, ensuring clients have access to the most advanced strategies, insights and tools.
Dezeen Jobs: What other types of roles are available in your department?
Brenda Smith: There are a rich variety of roles within the practice. We look for creative thinkers first and foremost, so our staff are to approach every challenge from this foundation, regardless of their role.
We enrich the projects by integrating other disciplines within the firm to incorporate brand and identity, landscape and urban planning considerations, building performance and resilience. We develop holistic solutions for our clients, so our teams work closely with one another throughout the process.
Dezeen Jobs: Does Perkins and Will offer internships and how frequently do these become available?
Brenda Smith: We do offer internships, and have an application process that connects to our human resources team through our website.
Most interns join us for the summer, but there are opportunities year-round. Some interns join us through their school programme requirements, while others come to us as part of their independent career journey.
We also have an internship opportunity specific to our health practice through the E. Todd Wheeler Fellowship programme. The programme honours the Perkins and Will design luminary of the same name, who transformed healthcare architecture and healthcare delivery in the mid-twentieth century.
Up to six graduate interns per calendar year are awarded the fellowship. They work out of one or more Perkins and Will studios globally under the direction of a healthcare-design leader, and focus their year between design and integrated research projects.
Dezeen Jobs: What are the most important attributes Perkins and Will looks for in future candidates?
Brenda Smith: Strong design skills are essential, but the intangible qualities that contribute to our team are the differentiators. I look for people who are committed to our mission of improving health, who are curious, confident, articulate, and motivated to work as part of a team.
Dezeen Jobs: How can an applicant be memorable during the interview process?
Brenda Smith: Most memorable interviews are the ones where we've had a chance to experience one's authentic personality, and where our discussion feels just as much as if that candidate has been as critical in their own evaluation of us as being right for them!
They are friendly, can speak to their area of expertise, are personable, intelligible, have a sense of individuality, and can bring something interesting to the table that can add to the value of our studio and the projects we work on.
Dezeen Jobs: What has been the highlight of your career so far? Describe some projects you're most proud of.
Brenda Smith: I began my career at Perkins and Will working on some extremely complex and challenging projects in the Middle East, including five hospitals in Saudi Arabia, consisting of one dedicated to neuroscience and another dedicated to children.
I also had the honour of working on the Dorado Beach Medical Center, the first new hospital in Puerto Rico in 30 years. Closer to home, is the Shawn Jenkins Children's Hospital at the Medical University of South Carolina.  Opening this fall, the project has been transformational for the community who worked closely with us on the design of this facility.
Dezeen Jobs: How big is the team you work with?
Brenda Smith: In the New York studio, we have an integrated team of about 20 architects and designers who work on healthcare projects. Our team also works collaboratively with other studios within the firm, so our resources include a few hundred expert staff focused on health projects.
Dezeen Jobs: What keeps you professionally motivated?
Brenda Smith: We humans are at our most vulnerable when our health is in question, and that vulnerability can open us up to profound moments with those around us. I find it deeply meaningful to create spaces that support healing and health, and make room for those moments.
Dezeen Jobs: What has been the most valuable lesson you've taken from your career so far?
Brenda Smith: To listen to and trust my instincts. When I'm listening, I am never led astray.
Dezeen Jobs: What excites you most about working in the architecture industry?
Brenda Smith: I'm curious and I like a challenge. I seek opportunities that stretch me; I'm energised by learning - both about my craft and myself.
Architecture is multi-faceted. It is a balance of beauty and technical craft. It is both simple and complex. There is always something new to discover, something new to see, and to learn.
Dezeen Jobs: What advice would you give to young architects at the start of their career?
Brenda Smith: Be focused and fully engaged in the project opportunities you are given – jump in and do each task with purpose. Be brave. Be kind.
Pay attention to the details and experiences of each day. Those experiences enrich our creative work.
---
Locations: Worldwide
Number of employees: 500+
Website: www.perkinswill.com