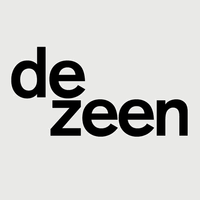 Dezeen is looking for a marketing and press assistant to join its team in London, UK.
Dezeen is the world's most influential online design and architecture magazine with over three million readers a month.
We're looking for a bright and ambitious person with an interest in architecture and design, a passion for marketing, impeccable writing skills and lots of good ideas to join our UK team as a marketing assistant.
Reporting to our digital editor, you will manage our marketing calendar and output, including producing regular marketing newsletters, liaising with various Dezeen departments to plan content and producing well-written marketing communications that follow Dezeen's in-house style guide. You will also assist in ensuring the effective marketing of specific services and helping to generate press coverage for special projects.
Duties will include:
Planning, writing and assembling regular marketing newsletters and assisting with other Dezeen newsletters
Helping to develop and implement Dezeen's marketing and press strategy
Maintaining a marketing calendar
Helping to develop marketing plans for new services and projects
Writing and assembling press releases
Building relationships with external press and news agencies
Writing and assembling stories on Dezeen to promote Dezeen services
Managing and updating contact databases
Other administrative tasks as they arise
Successful applicants will demonstrate excellent written and spoken English, sound knowledge of grammar rules, experience of using style guides and good knowledge of the architecture and design industries.
Proven marketing experience is essential, with experience of newsletter marketing and list management highly desirable.
Expertise with Adobe Photoshop and other Adobe Creative Suite software is also highly desirable, while experience of using Campaign Monitor and WordPress would be advantageous.
In the long term, the role will be based at Dezeen's office in Hoxton, UK.
However, due to the current coronavirus pandemic, the role will initially require a significant amount of remote working. Subject to the latest government guidance, you will be required to come into our Covid-secure office in Hoxton with the rest of the digital team once a week. But for the rest of the time, you would be working from home until further notice.
To apply, please submit your CV and a selection of writing samples together with a cover letter to Karen Anderson using the link below.
www.dezeen.com
Applications have closed.