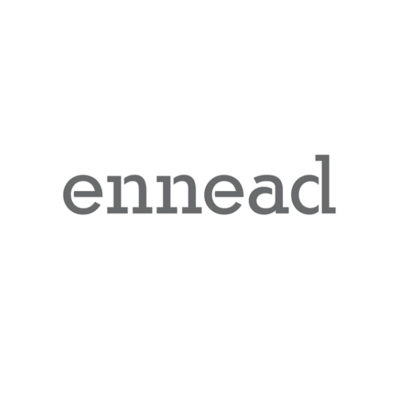 There is an opportunity for a project architect to join ennead Architects in Shanghai. 
关于ennead建筑事务所| About ennead Architects
Ennead建筑设计事务所总部位于美国纽约市,现有建筑设计师及相关工作人员将近200人,自1963年成立以来,我们始终致力于创造极具公众影响力的建筑作品。客户群主要分布于教育、文化及科学研究领域。从克林顿总统纪念图书馆、从卡内基音乐厅,从斯坦福大学到耶鲁大学、从美国自然历史博物馆到纽约高线公园标准酒店,Ennead与诸多国际知名学术文化机构均有长期稳定的合作。我们的设计服务内容包括建筑设计、室内设计,城市设计和总体规划,项目类型覆盖博物馆、表演艺术中心、美术馆、科研实验室、教育设施、医院、企业总部和城市综合体等。从形态、到采光、再到材质,Ennead在创造出一个又一个满足客户需求且极具感染力的建筑作品的同时,恰当好处地展现了整个机构的设计初衷。Ennead前身为Polshek Partnership LLP (波什克合伙人设计事务所)。公司于2010年6月正式更名为Ennead,结束了先前30多年的组织架构和设计领导,过渡到了事务所成长的新时期。新的事务所名不仅代表了我们协作和创新的事务所文化,更是象征了促使Ennead不断成长的集体智慧、能量、资源和创造力。为更好的服务中国的客户和项目,Ennead于2014年正式设立上海办公室。目前我们在中国的项目包括华为武汉研发总部,上海天文馆,上海漕河泾桃浦科技智慧城一期,临港科技创新城一期等项目。因公司业务发展迅速,现诚聘以下职位。
Ennead (formerly Polshek Partnership) is a prestigious US firm recognised internationally for design excellence and projects of technical intricacy and detail. Across a range of building types, we have created powerful building designs that are responsive to their specific site conditions and contextual and economic circumstances. Our interest is in projects with a high level of design quality, and we seek clients with a similar focus.
请将简历及作品发到邮箱:[email protected]
并注明此信息来源.。
项目建筑师 (上海办公室)
我们随时欢迎优秀的建筑师加入我们的国际团队, 申请者需具备以下要求:
建筑学专业本科及以上学历,六年以上建筑设计行业工作经验;

能流利使用英语与外籍设计师沟通合作(有留学或境外工作背景者优先);

熟练使用Revit,Rhino,AutoCAD, Adobe系列,及其他相关专业软件;

具有创作优秀建筑设计的热情;

个性开朗,有魅力,友好的团队合作精神, 具较强责任感和高度的专业精神、具有优秀的与客户、顾问及同事沟通能力;

具有一级注册建筑师、LEED AP者优先;
注意: 来电来访恕不接待
邮件中请注明应聘职位(例:项目建筑师姓名)
附件请以PDF格式提交,文件大小请不要大于8MB
Project architect (Shanghai office) 
bachelor or higher degree in architecture, working experience in architectural design field for more than six years

able to communicate and cooperate with foreign designers in English fluently (preferably with overseas education or working background)

proficient in the use of Revit, Rhino, AutoCAD, Adobe series, and other related professional software

constant enthusiasm and sensitivity in architecture

cheerful personality, attractive and friendly team players, with a strong sense of responsibility and a high degree of professional spirit, has the good ability of communication with client, consultant and colleagues

1st class registered architect, LEED AP is preferred;
Note: incoming calls are not welcome.
Please specify the position in the email. (Example: Project architect Name)
Please submit the attachment in PDF format, please do not exceed 8MB.
Please send your portfolio and CV to: [email protected]
Indicate the source of this information.
Applications have closed.