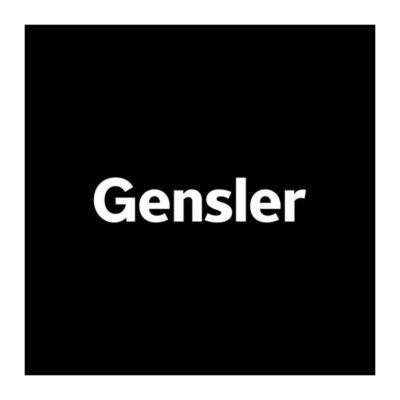 Gensler has an opportunity for a chartered landscape architect to join its team in London.
Gensler is a global architecture, design and planning firm with 52 locations across Asia, Europe, Australia, the Middle East and the Americas. Founded in 1965, the firm serves more than 3,500 active clients in virtually every industry. Gensler designers strive to make the places people live, work, and play more inspiring, more resilient and more impactful.
Your role
Gensler's London office is seeking an exceptionally talented and passionate chartered landscape architect to join our team of design thinkers and doers who specialise in helping to tell stories and create experiences in the context of the built environment. You will work in a multi-disciplinary studio that includes landscape and urban designers, strategists, architects and interior designers. The project types within the studio range from city centre masterplanning, children's hospitals, airports, retail centres and hotel. You are currently working at an admired design agency but feel the need to grow and take charge of your own personal development and career growth in an agency that supports it.
What you will do:
As a landscape architect, you are innovative and passionate, with amazing concept schemes, an understanding of technical delivery, with experience in the UK and Internationally. You can work independently or as part of a team and with other practices within the office. A go getter, be assertive and not afraid to make mistakes. Be accountable for the delivery of your own projects, lead the design schemes, clients and team members to ensure the project is on time and on budget.
have proven professional experience within multi-disciplined offices or projects and will possess strong technical skills which will be demonstrable within a varied portfolio
be creative and have excellent organisational abilities to manage a variety of different projects
proven professional experience within a range of projects from small scale architectural schemes to large scale and complex master plans is desirable.
good communication skills and the ability to lead teams within the office is essential as is the ability to work constructively and collaboratively with the architectural and interior studios as well as with external consultants
experience and knowledge of concept design through to construction documentation is essential to this role
liaise with clients, government agencies and project stakeholders requiring excellent communication and people management skills
work closely with directors and project team to ensure timely delivery of high quality deliverables
inspire and promote collaboration across disciplines to spark innovation, motivate talent and support design experimentation across the office
Your qualifications:
applicants should be either chartered already or be eligible for the landscape institute pathway to chartership with the desire to gain professional licensure
good understanding of UK and International design standards and requirements
high level of verbal, written and graphic communication skills including freehand sketching and variety of computer aided mediums, including AutoCAD, Adobe Creative Suite, SketchUp, Rhino, Grasshopper; knowledge of Revit is a key positive
good team spirit. Strong sense of personal responsibility and dedication to their work and the work of their team
proactive approach to progress our design by seeking new ways to innovate, grow our business and inspire the team
experience of project delivery and UK implementation is desirable
This job description reflects the core activities of the role although there will be changes in the emphasis of duties as required from time to time.
Please apply for this chartered landscape architect role and submit your CV and brief portfolio for review. Candidates that do not submit examples of work unfortunately will not be invited for interview.
Candidates who do not meet the criteria will not be considered for this role but may be considered for roles more suited to their level of experience should the needs arise on up-coming project work.
Life at Gensler
We encourage every person at Gensler to lead a healthy and balanced life. Our comprehensive benefits include medical and dental insurance, season ticket loans, pension, and twice annual bonus opportunities.
As part of the firm's commitment to professional development, Gensler offers reimbursement for certain professional qualifications and associated renewals and exam fees. In addition, we reimburse tuition for certain eligible programmes or classes. We view our professional development programmes as strategic investments in our future.
Salary: Undisclosed
Applications have closed.