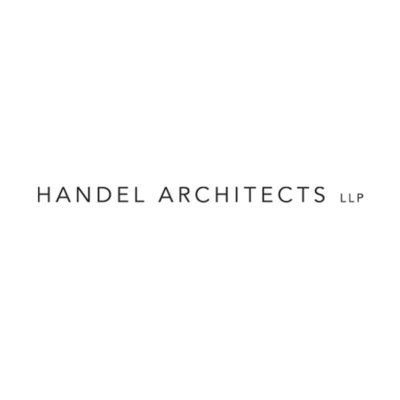 Handel Architects is seeking an interior architect/designer to join its team in New York.
About Handel Architects
Handel Architects was founded 25 years ago with a commitment to making cities a better place to live. We strive to create buildings that are not just things themselves but serve as catalysts for positive urban and social change. With over 180 architects and designers in New York, San Francisco, Boston & Hong Kong, our work encompasses urban infrastructure and master planning projects, high-density mixed-use developments, multi-family projects, corporate headquarters, and buildings for non-profit, institutional and educational clients around the world. Notable projects include the National September 11 Memorial, The House at Cornell Tech, the largest Passive House building in the U.S., Millennium Tower Residence, the first LEED Gold condominium project, The Dream Hotel NYC, along with various others across the world.
We want your energy, creativity, and thirst for transforming great ideas into built reality! Our office provides full benefits, some including: health benefits, competitive PTO, parental leave, 401K match, reimbursement and mentoring for ARE exams, and Whiteboard Groups. What are Whiteboard Groups? Check them out here and learn more about our people and office culture!
About our New York City location
Our office of over 100 architects and designers is a vibrant and collective workplace that emphasizes design and technical excellence. Our office is fun and fast-paced with weekly happy hours and a variety of employee-run groups that include both social activities and professional development. We believe in nurturing the "whole architect" and all designers are encouraged to experience the design process from conceptualization through construction.
We are located in the financial district in Manhattan near the 1, 2, 3, 4,5, N, R, W, J, Z lines, PATH and the Seastreak Ferry making for an easy commute from surrounding areas.
About the job
We are currently looking for a smart and creative interior architect to be focused on the interior architecture and design of our residential and hospitality projects. This role would take projects through all phases of design to construction as part of a project team. Our office of over 100 architects and designers is a vibrant and collective workplace that emphasizes design and technical excellence.
You will participate in design, development, detailing, documentation and construction administration of project interiors. You will be responsible for interfacing with relevant consultants and vendors, sourcing and providing quality material options for specific projects, and preparing finishes and fixture schedules including furniture and specifications.
Qualifications:
five+ years of experience required
display strong design skills
adept in translating design concepts into building assemblies, space planning, furniture layouts and development of imagery
possess strong technical skills to prepare design and construction documents and specifications
have excellent written and verbal communication skills
fluent in English, spoken and written
Click here to apply.
Applications have closed.