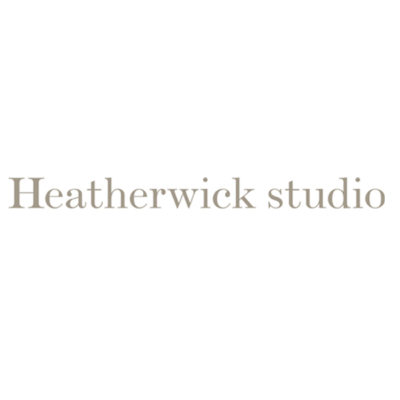 London, UK
Senior technical architect/design lead

Heatherwick Studio has an opportunity for a senior technical architect/design lead to join its busy London-based practice. 
Location: London, King's Cross
Posting date:  26/10/2017
Closing date: 15/12/2017
Heatherwick Studio is an international studio that brings together craft, design, architecture and urban planning together in a single workspace.
We are a vibrant practice focused on innovation, collaboration and making, constantly questioning the boundary of what is possible. Today, we are involved in a number of significant and extraordinary projects across the world.
The technical design lead is an associate level technical design and directorship, you will be responsible for delivering technical excellence, managing risk and realising innovation on projects that cross sectors; from product design, transport and architecture, through to masterplanning and beyond (non-physical proposals).
You will report directly to group leaders and report to/work alongside the project leader's on a number of projects and group leader to oversee, support and advise the project teams on all technical aspects of the project in order to sustain the highest level of design innovation and high quality project delivery and within specified time and financial constraints.
Demonstrable ability to deliver solutions for complex large scale international projects is required. In addition, you will possess extensive experience of UK Building Regulations, legal, QA-QC and risk management expertise, as well as extensive experience of technical design development, delivery and construction. An architectural background is essential with
a minimum of ten years' post qualification experience, with time spent in a similar role.
The main responsibilities of the role include:
identify and manage risks across all areas of multiple projects, reporting directly to group leaders and the principle technical designer
work with the project leader/s and project manager/s to coordinate and drive the technical deliverables throughout the work stages
work alongside the principle technical designer in developing strategies and procedures for Heatherwick studio technical excellence
organise and lead on technical quality assurance procedures, including stage commencement, stage 50% reviews, technical pit stops, and stage 100% audits
review and advise project teams from a technical buildability perspective at all stages of the design process
present and communicate technical issues and proposals to both clients and consultants in a clear and well informed manner that promote client confidence in the studio
assist in reviewing all design consultancy scope and responsibilities to minimise exposure to unnecessary risks to the studio
educate and mentor project team on all topics of technical design development and construction
identify and advise on mitigating areas of risk/concern and their potential impact on the project/s and Heatherwick Studio pre-emptively
where executive/delivery architects are involved on a project, take proactive role in liaison with them to ensure that the Studio's design intent is realised in the final building
contribute as required to design reviews
liaise directly with counterparts within consultant organisations to foster strong working relationships, to enable the best results for the studio by instilling a desire within the design team to go the extra mile.
Candidates should be highly motivated with excellent communication and organisation skills. The ability to inspire and steer teams and to take the initiative in problem solving is essential.
Attractive remuneration package offered.
To be considered, please apply via the careers page of our website with a brief CV, examples of your work in A4 (maximum size 5 MG) and a covering letter stating your salary and reasons why you would like to join us.
Applications have closed.