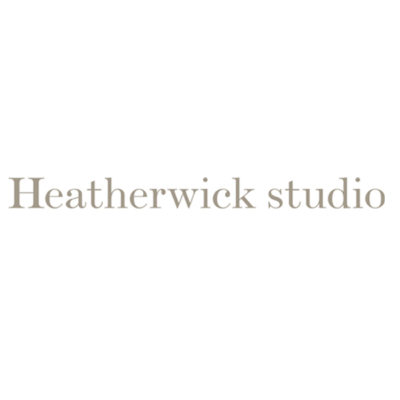 Heatherwick Studio is looking for a site architect in Shanghai, China.
Heatherwick Studio is looking for a site architect to be based in Shanghai. This is a role based in the client's site office supporting the delivery of a large scale mixed-use project currently under construction. This role reports to and works with the project team in London.
The key responsibility of this role is to protect and develop the studio's design from an early construction phase to completion. This role requires a bilingual candidate in both English and Mandarin; the ability to speak Shanghainese would be a great benefit but not essential. Construction experience is essential.
The role
The site architect has a very intimate relationship with the London project team acting as their eyes and ears on site. The role is the key interface between our London project team and local project stakeholders in Shanghai which include the client, local architects, contractors, fabricators and other relevant consultants. S/he will attend local meetings as a representative of the studio, relaying all feedback and comments to the London project team by video call or email on a daily basis. S/he will be constantly inspecting and recording construction progress against the design intent and produce inspection reports to highlight exiting or potential issues.
The site architect plays a key role to ensure the studio's original design intent is implemented on site to a high standard. Therefore experience in construction and a good eye for detailing is crucial. S/he needs to have good knowledge of construction administration, especially on large complex project in China. Knowledge of working with local architects and coordinating local contractors is essential. This needs the site architect to have very good technical knowledge and on site experience to resolve complex issue on site and provides guidance to the team in London
Experience of working in a similar role with an international design practice to deliver a high profile project in China would be advantageous. We are also looking for someone who is genuinely interested in the work of Heatherwick Studio and wishes to be part of the process delivering a project successfully. S/he must have a highly collaborative spirit and experience of working within a team.
Experience/essential skills:
architecture degree UK equivalent Part 2 or Part 3 qualification
minimum three-four years' large scale on-site experience
on-site construction experience in China
experience in reviewing construction drawings
great technical detailing knowledge
great understanding of materiality
working knowledge of Chinese building codes and regulations
experience working with Local Design Institutes (LDI) and contractors
strong documentation skills: writing, drawing, 3D modelling, diagrams and photography
ability to be part of the design through all aspects of its development and execution
fluent in AutoCAD, Rhino, InDesign, Photoshop
must speak, read and write English and Mandarin to a professional level
passionate about design
Experience/desirable skills:
ability to speak or comprehend Shanghainese is a strong advantage
experience working in a high profile international design-led practice
broad knowledge of architecture and design
familiar with the working culture of international practices
Attributes:
a highly creative problem solver
adaptable, flexible, and patient
resilient and can operate under extreme pressure
strong interest in research and discovery – pushing the boundaries of construction
great negotiation and communication skills
excellent attention to detail
independent and able to take initiatives
must be a great team player: collaboration in key to the success of the project
enthusiastic about sharing ideas and opinions with peers
vibrant and personable
Strong focus on achieving high-quality design
Application and interview process
The vacancy is available immediately. We will start interviewing candidates and close the vacancy once we find the right candidate.
Please click here to apply through our website, including your CV, portfolio and a cover letter to explain why you are interested in this role.
Salary: Undisclosed
Applications have closed.