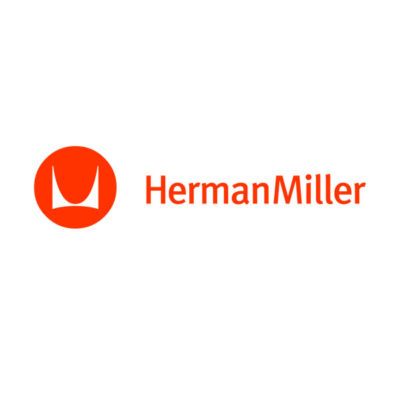 Herman Miller is looking for a design director to be responsible for its global R&D innovation kitchen department. 
You can make a salary. Or you can make a difference. Or you can work as the design director – global R&D innovation kitchen at Herman Miller and make both.
About this opportunity
As the design director – global R&D innovation kitchen, you'll be responsible for design within Herman Miller's global R&D innovation kitchen. You will actively partner with internal creative and business leaders and with design partners to ensure that design work aligns with the innovation, market, brand, and offer strategy of the business. You'll provide informed and relevant guidance, feedback, and critique on matters of design strategy and product design to internal and external audiences. You will also be responsible for the contribution of design partners, ensuring that their work is within the constraints of the business and without compromise to their vision, beliefs, and potential. You will be responsible for, and at times lead or manage, strategic R&D partnerships with customers/dealers to achieve R&D insights, advanced sales, research engagements, and joint R&D ventures. You will also be the primary steward of working relationships between design partners and Herman Miller.
What you'll do
You'll have opportunities to speak up, solve problems, lead others, and be an owner every day as you:
act as a link between internal peers – creative, business, and product management and external design partners on matters of product design and design relationships
author, contribute to/review design briefs for product design initiatives. You will assign or present briefs to design partners
collaborate with leadership to inform and construct annual design and development budgets for product design services and commissions
develop knowledge of emerging technologies and material trends, external to and within Herman Miller, and incorporate such knowledge into design direction
maintain knowledge of global product design talent, both established and emerging, and constantly seek potential design partners for the organization
manage/mentor design leadership talent within Herman Miller and appropriately distribute design assignments where appropriate
partner with legal counsel to develop and implement relevant business agreements, including confidentiality, letters of intent, intellectual property, and compensation agreements
present design work internally to Herman Miller business teams and assume responsibility for capturing and disseminating feedback to design partners and program stakeholders
provide design direction to design partners, including feedback in the areas of visual, performance, materials, value, brand, portfolio, and strategic alignment
provide green light or redirection on matters of design to kitchen core teams during and between key milestones of the product development process
serve as a design voice to field sales, dealers, customers, and the media on matters of product design
work with Herman Miller design, creative, and marketing counterparts to ensure the consistent application of design tenets and corporate creative strategy
perform additional responsibilities as requested to achieve business objectives
Sound like you?
You might be just who we're looking for if you have:
a bachelor's degree in liberal arts/design, or equivalent professional experience
fifteen years of in-depth product development, furniture design, and industrial design experience
ten years of in-depth experience managing product designers/consultant-based creative teams and providing design direction
three to five years of in-depth experience practicing industrial design, with a proven working history across the furnishings industry product categories and segments
the ability to build long-term relationships with designers, clients, and business partners, from individual contributors to senior decision-makers at all levels
the ability to lead, influence, solve problems, and work with all levels in the organization, including executive leadership
an in-depth and current understanding of the contract furnishings industry, including the market, channel, A+D, and competition
an in-depth understanding of the product development process, from small to large scale
knowledge of existing and emergent materials, processes, and related technologies
the ability to translate strategy into tactical execution
the ability to partner with, and coach, world-class design talent, strong personalities, and visionary thinkers
the capability to synthesize parallel business strategies and objectives into articulate design briefings and design direction
design, development, and business acumen
management competencies that include strong systemic thinking and coaching, planning, and organization skills
creative competencies that include lateral thinking, insight synthesis, brainstorming, and ad-hoc problem-solving
the ability to distil divergent thinking into coherent ideas, narratives, and plans
the ability to successfully deliver design direction via a diverse range of communication mediums, including written, video, in-person, conference calls, and sketching/drawing
the ability to read and understand orthographic drawings, renderings, 3D models, material boards, and design specifications
excellent written and verbal communication skills, including professional presentation skills
the ability to be resourceful and timely in completing your work assignments
the ability to perform all essential job functions of the position with or without accommodations
Who we are
At Herman Miller, our unique culture represents the collective attitudes, ideas, and experiences of the people who work here. We focus on protecting the environment, impacting our communities, exceeding the expectations of our customers through high-quality products, and championing diversity in all areas of the business, and together we are on a journey toward a better world. We support the well-being of our employees in and outside of work by providing a variety of opportunities including award-winning work-life integration resources, development programs, complex health and wellness offerings, and much more.
Herman Miller is a globally recognized provider of furnishings and related technologies and services. Headquartered in West Michigan, we have relied on innovative design for over 100 years to solve problems for people wherever they work, live, learn, and heal.
Herman Miller is committed to diversity and inclusion. We are an equal opportunity employer including veterans and people with disabilities.
Home