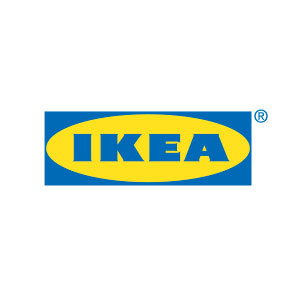 IKEA is looking for a product developer to join its team in Älmhult, Sweden. 
Would you like to influence the whole world, while working in the tranquil idyllic environment of Älmhult, Sweden?
Älmhult is home to IKEA of Sweden and here the IKEA range is developed based on the democratic design process, and made available to stores and customers across the world.
We are now looking for our next shining star to join us in Business Area Living room.
As a product developer with us, you play a key role in our quest to re position the heart of the home; the Living room.
We are a team of around 120 passionate co-workers who together redefine the living room to meet the ever-changing functional and emotional needs of modern living and to be truly relevant for our customers.
Do you want to join us on our transformation journey?
Job description
We are looking for you who have a great eye for aesthetics, deep insights into the needs and dreams of our customers in their life at home and know how to lead projects and teams through an entrepreneurial approach. As a product developer at IKEA of Sweden you bring product ideas to life through attention to all dimensions of the IKEA democratic design process – form, function, sustainability, low price and quality.
You will lead the product development process through a multifunctional team of experts in innovation and design, engineering, sourcing, supply and sales. Together, you co-create the final home furnishing offer through a holistic and customer centric approach according to the IKEA democratic design principles and the IKEA identity.
As a product developer for Livingroom, you are responsible for:
leading the product development process together with your development team
developing and managing a profitable and high performing business portfolio and develop commercial news in close cooperation with the designers
translating relevant strategies and business needs into objectives
challenging the existing point of view and ways of working, and drive creativity
involving and optimising cross-functional competencies and stakeholders in the development team
communicating strategic and operational status of the development process with all stakeholders
optimising the IKEA total value chain possibilities through an inclusive development approach based on close collaborations with both production and retail units
securing that our product offer is based on knowledge and research about life at home
In order to be successful you need to work closely with your team members and be capable of visualising ideas and concepts in a simple, clear and inspirational way to bring people on board in the product development process.
You will work in close collaboration with other development teams within the business area.
Qualifications
A product developer is someone who has a genuine interest in developing  products; someone who has the ability to see things from a customer's perspective and conceptualise things that don't exist.
In order to be successful in the job as a product developer, we expect you to have a university degree or equivalent knowledge and several years of experience in working with product development and maintaining a profitable portfolio in a global context.
You have a proven track record of successfully leading a team in a creative product development environment from start to finish from a both people and business perspective. Your background should be in environments where interaction with different internal and external stakeholders was needed and where you built on that network to create value and innovation.
We believe that you have a good understanding of the challenges at stake in this role, and that you are experienced in leading in the unknown.
A product developer is someone who is innovative, curious and likes to challenge the existing. Someone with the ability to work with conceptual ideas, and who also is able to turn these into final solutions.
As a product developer it is crucial to be able to take a holistic approach, then break the plans down into actions, bring different competences together and progress according to plan. A successful product developer is especially good in working through other people and leading projects from a total scope perspective. A product developer at IKEA is a wizard when it comes to communication and juggling both the strategic and hands-on aspects of the product development process.
You are curious with an eye for design and get motivated by finding new ways of working. You are able to run major commercial projects. Delivery on time and within budget is a big focus in this role.
You are energetic, driven and determined, enjoy working closely with people and have great communication skills. You have the capability to lead, manage and motivate people in a humble and empowering way.
Additional information
IKEA of Sweden has the responsibility to develop, design, produce and supply IKEA stores with home furnishing solutions available to the many people. Each year IKEA Range & Supply introduce 2,000 new products in the IKEA stores. The total range is almost 10,000 products.
IKEA of Sweden is a truly global and continuously developing environment with co-workers from all over the world. Our corporate language is English, so you need to be fluent in English, both verbally and in writing.
The position is placed in Älmhult and will require about four to five long distance travel weeks per year.
If you have any questions about the position or the recruitment process, please contact Recruitment Specialist Rasika Carlsson +46 70-962 44 34. We look forward to receiving your application, at the latest 30 November 2018. Please send us your application in English today: click here to apply.
Learn more about us:
www.en-global-jobs.about.ikea.com
Applications have closed.