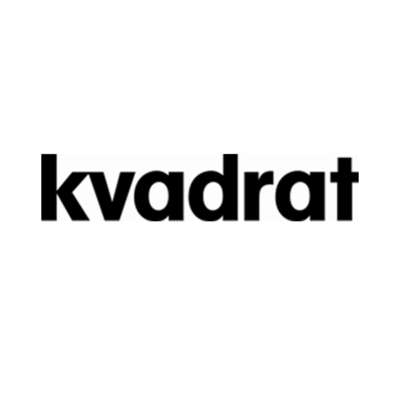 Kvadrat is seeking a segment manager to join its team in Ebeltoft or Copenhagen, Denmark. 
Segment manager, industries segment
Are you looking to join a global design company that is growing rapidly, and furthering your career in an international environment?
Kvadrat is the world's leading manufacturer of design textiles. We supply architects, designers and private consumers across the world with textiles and textile-related products.
We are looking for a marketing segment manager to lead and drive all marketing initiatives within the industries segment in Kvadrat.
Job description
You will be responsible for developing and implementing the Industries marketing strategy and activities following the group strategy in collaboration with the head of segment marketing and SVP marketing.
You will be responsible for the following tasks:
participating in industries segment meetings and prepare and present all marketing related updates for the segment
working closely and collaborate with VP industries to ensure that strategic road-map related activities are delivered
building relations and drive joint marketing plans with relevant top 50 customers
budget administration of Industries marketing
gather business intelligence from the key accounts in the segment – be 100% close to the customers' expectations and needs
make and report on the segment scorecard together with the VP Industries
develop yearly marketing plan and budget administration for our brand Really
provide relevant input to SVP Marketing and head of segment marketing
In general you will be working on projects with logistics, quality, product development, HR, sustainability, IT and customer service. You will report to head of segment marketing Claus Sande Hansen.
Qualifications
We are looking for a strong communicator who can translate sales needs into marketing specific tools.
You have good relational and social capabilities and are able to collaborate with people at all organisational levels from sales, agencies to senior management.
Your approach is hands-on. As a person, you are highly motivated, organised, and detail-oriented with the ability to handle multiple, simultaneous projects and to meet tight deadlines.
The ideal candidate has a BA or master's degree and minimum two to four years of working experience in marketing and/or sales in an international environment. You are an excellent communicator and you have strong writing and editing skills.
English is our corporate language and we expect you to be able to communicate fluently in both oral and written English.
You will work from our headquarters in Ebeltoft or our showroom in Copenhagen.
We expect to invite for first round interviews in week 14 and second round interviews in week 16.
Please submit your application using this application form
We are Kvadrat
Our products reflect our commitment to colour, quality, simplicity, innovation and design. Kvadrat fabrics have been used in some of the world's most intriguing architectural developments, such as the Gherkin, London; Museum of Modern Art, New York; Walt Disney Concert Hall, Los Angeles; Oslo Opera House, Norway; Reichstag, Berlin; Guggenheim Museum, Bilbao; Copenhagen Opera House, Denmark and Guangzhou Opera House, China.
At Kvadrat, we consistently push the aesthetic, technological and functional properties of textiles. In doing so, we collaborate with leading designers, architects and artists, including; David Adjaye, Miriam Bäckström, Tord Boontje, Ronan and Erwan Bouroullec, Thomas Demand, Olafur Eliasson, Alfredo Häberli, Giulio Ridolfo, Peter Saville, Finn Sködt, Roman
Signer, as well as Patricia Urquiola.
We try to set up as few rules as possible. In return, we expect each person to always act in accordance with our basic values, and in doing so, to be quality driven in all decisions and actions, to act according to our mindset of 'strong teams – one company', to be passionate about your daily tasks at the job and the design culture that we are an integrated part of, to stay open-minded towards clients and colleagues, and to be honest in communication and treat others with respect.
Apply before 22 March 2019
Applications have closed.