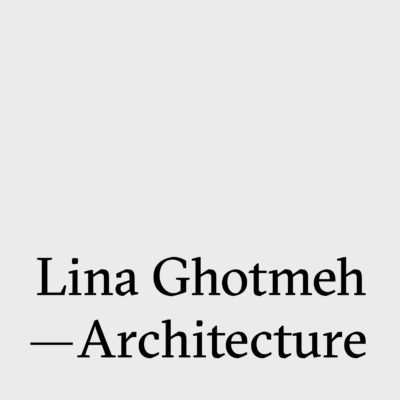 Lina Ghotmeh – Architecture is looking for a senior architect to join its studio in Paris. 
Lina Ghotmeh – Architecture is an award-winning international and multidisciplinary practice of researchers, architects and designers set in Paris.
The practice's work crosses scales (from furniture design, exhibitions or set designs, to large cultural projects) and geographies (projects in Paris, Beirut, Tokyo, etc). As an "archaeology of the future" the office draws every shape of its interventions from the traces of its past. The practice's projects emerging from a rigorously historical and materially sensitive research process delivering exquisite interventions that enlivens the memory and the senses. Lina Ghotmeh — Architecture designs ecologically and sustainably: the projects derive their aesthetics from their close relationship with nature and express the essence of the materials from which they are fashioned. The firm's projects include an environmentally conscious 14-storey wooden tower in Paris "Réalimenter Masséna" – winner of Reinventer Paris, a call for projects with an innovative urban vision – Stone Gardens Art Foundation and green housing tower in Beirut, and interior renovation of Palais de Tokyo's restaurants in Paris. 
Required experience:
minimum of eight years of experience, with extensive experience in design and with built international, large-scale projects or small projects of exception

extensive coordination experience with clients, contractors, and consultants

excellent precision, communication, budget control, planning, and organisational skills

excellent aesthetic sensibilities, design and graphic skills

extremely technical with the ability to resolve architectural solutions through innovative thinking (documented through construction and shop drawings/details)

effective project management and team leading abilities

excellent knowledge of products, materials, and construction methods.

proactive and self-motivated, with a continuous desire to both learn from and mentor others

responsible, accountable, and able to foresee risks and solve conflicts in projects

working knowledge of 3D and 2D software (Rhinoceros, AutoCAD, Adobe Suite, etc.)

fluent French and English communication skills (reading and writing)
To submit your application, please click the 'apply' button below.
Salary: Undisclosed
Applications have closed.