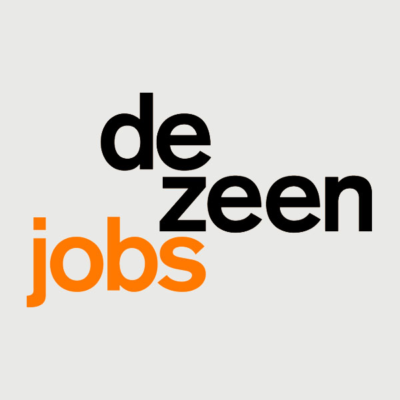 Parsons School of Design is looking for an assistant professor of product and industrial design to join its team in New York.
Parsons School of Design has offered students innovative approaches to education since its founding in 1896. Today we're the only American art and design school within a comprehensive university, The New School, which also houses a rigorous liberal arts college and a progressive performing arts school. Our undergraduate and graduate programs, offered through Parsons' five schools, immerse students in focused training, interdisciplinary inquiry, and practice-based collaborative learning. Here creators and scholars master established art and design fields and advance emerging ones while studying a range of university disciplines.
Parsons School of Design, a college of The New School, seeks candidates for an assistant professor of product & industrial design, a renewable term faculty position, in the School of Constructed Environments (SCE) at Parsons.
Candidates should show evidence of accomplishment in product and industrial design practice as well as innovative pedagogical approaches. Candidates should actively practice industrial design or have a scholarship in this area through experience in design consultancies, in-house design, or as independent designers, and have familiarity with the fields of architecture, interior design, and lighting design. Special consideration will be given to candidates with expertise in engineering, smart and emerging technologies, and human factors. They will keep current on advanced methods of digital and physical modeling, identifying the appropriate scale of production both manual and robotic. Candidates must be forward thinking about how product and industrial design practices and methods adeptly respond to complex local and global production and fabrication contexts, as well as how they relate to general human concerns. There is also a need for faculty with expertise in the industrial global supply chain in the area of sustainable product development through their creative practices and capacity to expand international industry connections.
The faculty member will teach five courses or their equivalent per academic year. The assistant professor may be expected to teach design studios and seminars at the undergraduate and graduate levels, with emphasis on the BFA Product Design and MFA Industrial Design programs, and work with students from a variety of disciplines across Parsons. The position provides significant opportunities to work in a multidisciplinary manner with faculty from across SCE and Parsons. The assistant professor will hold regular office hours, and participate in extracurricular activities on a regular basis (e.g., critiques, review panels, thesis and capstone supervision, independent study, advising, Parsons/New School committees, etc.). The assistant professor will be expected to continue to participate actively and with currency in research and creative practice.
The assistant professor will have the capacity to direct the BFA Product Design and/or MFA Industrial Design Program, and will be an active member of SCE, Parsons and New School, serving in SCE-based leadership roles. The faculty member will work with the school dean, associate dean, program directors, and the technical staff to implement support for curricula, policies, and facility designs that are responsive to and respectful of diverse users. The assistant professor must actively contribute in maintaining a diverse educational and creative community in all its activities and programs.
Minimum qualifications:
a terminal degree or demonstrated equivalence through portfolio review in product/industrial design
at least three years of teaching at college or university level, preferably in courses that include a combination of core studios, seminars and tutorials, at the undergraduate and graduate levels
documented evidence of professional and creative work in designing and implementing a variety product types, services, and developing ecological manufacturing protocols
evidence of work, which is socially engaged, innovative, and challenges the status quo
field experience at multiple scales of production; from low volume to mass production
experience as a senior level designer or principal preferred
ability to translate professional knowledge of innovative practice in the field into compelling and relevant curricular development
computer experience and knowledge of industry standard 2D and 3D 

CAD

 modeling software with experience in and knowledge of computer output/machining technologies including but not limited to rapid prototyping, 

CNC

 machinery, and laser cutting
knowledge of emerging digital and automated output/machining technologies including, but not limited to, multi-material additive manufacturing, multi-axis 

CNC

 milling, digital output for soft materials, physical computing
excellent oral and written skills, communication skills, and must be able to work both independently and collectively
a proven track record of working well with people from diverse cultural backgrounds, professional training, and aesthetic sensibilities
an interest in working collaboratively within Parsons, the University, and with external partners towards the development of shared projects and initiatives
All hiring is subject to final Provost budgetary approval.
To apply, please submit your applications online click here.
Note: Please do not apply via email.
Applications have closed.