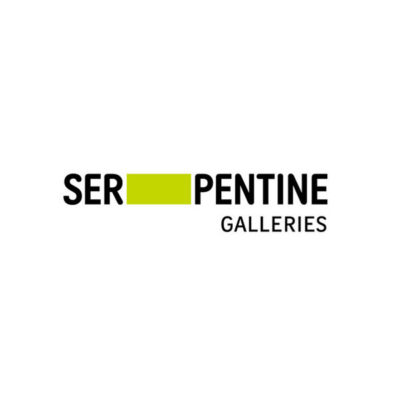 The Serpentine Gallery is seeking a chief executive to become part of its team in London.
The Serpentine Gallery is defined by its boldness and innovation. It takes on big ideas and makes them happen against the odds.
As one of the most-visited art institutions in the UK and internationally, the Serpentine Gallery consistently punches far above its weight. Agile, innovative and entrepreneurial, the Serpentine Gallery is one of the most highly-recognised organisations in global contemporary art, design and architecture, loved and respected by public audiences, artists, donors and friends alike. We are actively engaged in reimagining the galleries for the 21st Century, and as an institution with a strong cross-disciplinary purpose, we are committed to offering a platform for the best in contemporary creative practice.
In 2018, we welcomed over one million visitors for free art and free-thinking, presenting over 250 of the most innovative and influential artists across our exhibitions, education, public and digital programmes. As we approach our half centenary, we are seeking an inspirational and experienced leader to become the next chief executive of the Serpentine Gallery to build on our reputation for innovation, internationalism and inclusion for the next fifty years.
You will bring enthusiasm, vision and energy required to take the Serpentine Gallery on the next phase of its journey. Brimming with innovative ideas, you will be able to convey a bold and brave vision and strategy for the future success of this internationally-acclaimed arts organisation.
Underpinning your passion for contemporary art, architecture and design will be the excellent people skills and commercial acumen that are critical to our financial sustainability and successfully delivering our bold ambitions. Reporting to and working with a supportive, active and influential board of trustees, you will work in close partnership with the artistic director, Hans Ulrich Obrist and bring a developmental and collaborative approach to a talented team.
As someone with a deep conviction of the value of contemporary arts to society, you will be a confident, passionate and driven advocate for the Serpentine Gallery and its activities. A compelling and genuine communicator, you will bring the skills to deliver highly successful, pragmatic and sustained fundraising to help realise the Serpentine Gallery's ambitions. You will envision and seize opportunities from a wide range of sources to maximise revenue and develop exciting entrepreneurial activity with colleagues, supporters and partners, nationally and internationally. You will continue to diversify and increase the Serpentine Gallery's engagement with a wide range of audiences, recognising the increasing dominance of digital technology and the role this can play in the organisation's reach. Collaborating closely with the artistic director and chief operating and financial officer, you will ensure that the Serpentine Gallery remains at the forefront of global contemporary art, architecture, design, education and public programming, continuing to set the standard for showcasing unique and innovative ideas.
We want our next chief executive to have the following experiences and skills:
proven excellence in leadership and organisational management, ideally gained in a creative and digitally innovative environment, with the ability to engage people at all levels in a vision for the Serpentine Gallery and to lead and manage strategic change and delivery
a deep interest in contemporary art, architecture and design including the digital space, with a passion for engaging new audiences
the ability to act as an effective, compelling and charismatic international ambassador for the Serpentine Gallery, with an enthusiasm for building
close and collaborative relationships with a wide range of critical stakeholders, including senior artistic associates, the media, business, donors and government
a strategic thinker with sound business-planning skills, including financial/risk management and an entrepreneurial, commercially astute and innovative approach to income generation
the ability to work effectively with chair and trustees
a sensitive understanding of inclusivity and cultural diversity, with the ability to provide strong leadership in delivering audience development objectives
We are looking for someone with the vision, energy and experience to lead the Serpentine in its next stage of development. The new chief executive will provide inspirational leadership together with outstanding ambassadorial and fundraising skills to work in partnership with our talented team to champion the best of contemporary art, architecture, design, education, live and digital programming to diverse audiences globally.
The closing date for applications is 6 September 2019.
Salary: Undisclosed
Applications have closed.