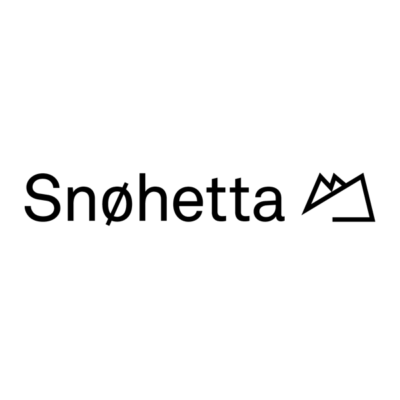 Snøhetta is seeking a managing director to become part of its team in Oslo, Norway.
As a managing director you will have the responsibility for the day-to-day management of Snøhetta Oslo, collaborating with a team of senior design and technical personnel, securing project plans and execution in addition to ensuring quality enhancement and professional development. Furthermore, in the view of current challenges such as climate change and social equality, you will participate in innovation of methods, techniques and evaluation criteria for projects, programs and people.
The position as managing director of the Oslo operations includes responsibility for approx 110 employees covering multiple disciplines as well as operations and support.
Together with the Snøhetta leadership team you are to establish and implement strategies and plans, promoting and positioning the firm for profitability and growth. That entails identification of new business opportunities and contribution to winning proposals in a range of national and international markets, including, but not limited to institutional, cultural, and civic project types.
You have demonstrated strong leadership impact within our fields of professions.
You have experience with organizational development and have shown the ability to collaborate constructively with business and functional leaders to develop, support, and implement strategies and results.
You have strong commercial orientation and communication skills. You are an excellent networker and relationship builder.
We offer an exciting and challenging management position in an already strong global brand with great commercial potential going forward. The role entails development and growth opportunities both in Norway and internationally. The position reports to the chief executive officer in Snøhetta.
Interested?
Contact Visindi: Christian Heiberg, mobile; +47 992 98 574, Vibeke Bjerknes; +47 986 45 381 or Christian Høie Lie; +47 984 84 870.
All inquiries are treated confidentially, if desired, also towards our client. Please submit your application and CV as soon as possible.
Snøhetta began as a collaborative architectural and landscape workshop and has remained true to its trans-disciplinary way of thinking since its inception. Our work strives to enhance our sense of surroundings, identity and relationship to others and the physical spaces we inhabit, whether feral or human-made. Museums, products, libraries, public art, graphics and landscapes get the same care and attention to purpose.
Today, Snøhetta has grown to become an internationally renowned practice of architecture, landscape architecture, interior architecture, product design and graphic design, with more than 270 employees from more than 30 different nations with offices in Oslo, Innsbruck, Paris, Hong Kong, Adelaide, San Francisco and New York.
Salary: Undisclosed
This position has been filled.