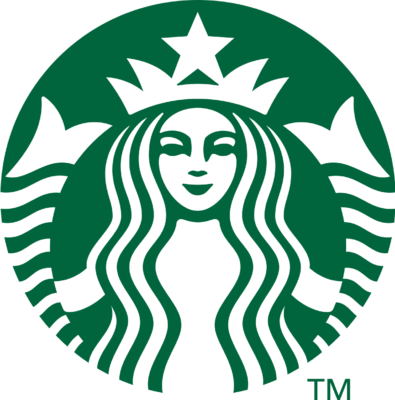 Starbucks is hiring a mid-weight designer to join its team in London.
Welcome to the design studio – where people create great things together, where dreams become visions, where your ideas become reality.
Did you know that Starbucks is also known for creating an idyllic 'third place' where customers feel welcome and at home? We are a design-led company and as such the design team is central to everything we do.
Do you want to work in a team of inspiring and talented individuals each with their own unique ideas? In our design studio, we pride ourselves in working autonomously, fully owning our projects start to finish – with a creative steer across 30 sites! Our designers are giving each of our stores a unique and original look, which means you get to bring in your own ideas and visions delivering outstanding interiors whilst taking into account technical and commercial requirements.
A day in the life of a mid-weight designer
As a mid-weight designer, you will be designing unique stores within your regional market bringing in your own ideas and vision for the neighbourhood whilst taking into account commercial impact as well as operational, technical and market requirements. You will be:
executing design strategy by communicating design direction and changes to partners, markets and external consultants
identifying expectations and exceptions, proposing design solutions and resolving issues
developing schematic and design development drawings and selecting palettes
managing the production of design documents by external designers and consultants
checking drawings for design intent and detail coordination
conducting site visits and periodic market tours
You will be:
proven experience in retail design, preferably in an international or similar work environment
strong skills both in sketching conceptual lay-outs and in technical drawing in VectorWorks as well as CAD drafting, SketchUp and using Adobe programs
experience in project management; directly managing design consultants and building relationships with cross functional teams as well as creating and pitching presentations with confidence
you know how to visualise 2D and 3D and you have a keen understanding of colour and design principles
you are comfortable working under tight deadlines and executing multiple designs
your vision helps you to take something stated and turn it into a unique and inspiring design concept
This is you:
proven experience in retail design, preferably in an international or similar work environment
strong skills both in sketching conceptual lay-outs and in technical drawing in VectorWorks as well as CAD drafting, SketchUp and using Adobe programs
experience in project management; directly managing design consultants and building relationships with cross functional teams as well as creating and pitching presentations with confidence
you know how to visualise 2D and 3D and you have a keen understanding of colour and design principles
you are comfortable working under tight deadlines and executing multiple designs
your vision helps you to take something stated and turn it into a unique and inspiring design concept
Extra awesome:
you're a storyteller in the truest sense and you know how to visualise a brand identity
you've worked in a premium luxury business environment before
You're passionate about:
inspiring and celebrating communities, customers and the people around you through great design concepts
challenging the status quo – you're learning and growing fast and everyday, personally and professionally, whilst enjoying a fun and vibrant environment
being purpose driven and values based in everything you do.
simplicity, humour, and embracing individualism – you want to bring yourself to work
Working with us means:
working well with others – we are fostering a positive and productive team culture and encourage each other to listen and communicate openly
leading courageously – we take personal responsibility to do the right thing, and persist in times of challenge or uncertainty
developing continuously – we always seek opportunities to improve ourselves and others by leading with trust and honesty
achieving results – we understand what drives overall business success and are accountable to prioritise and deliver quality results
putting the customer first – no matter what, we put our customers at the heart of everything we do and create the best experience possible
What we offer:
life assurance – provide a lump sum for your family should the worst happen
private medical insurance – get the best treatment with our private healthcare plan
flexible benefits – retail vouchers, spa vouchers, gym membership, travel insurance, dental insurance, mortgage deposit and Tastecard
anytime benefits – season ticket loan, cycle to work scheme, child care vouchers and salary sacrifice pension
25 days' holiday a year plus UK public holidays
perks at work – save on everything from holidays to 50% off cinema tickets
partner life support – your support network at work and home
bean stock – share in the financial success through shares of Starbucks stock
partner card – a free bag of whole bean coffee or a 12 pack of VIA Ready Brew each week plus 30% discount on all food, beverages and merchandise in store
a brand new design studio space this summer with endless opportunities for growth
frequent socials including team sports activities, drinks, and our fun events and food stalls at Chiswick Park #enjoy-work
Please do not apply via email, apply directly here
www.starbucksdesign.recruitee.com