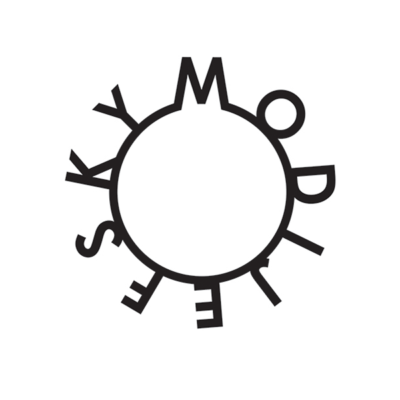 Studio Modijefsky is looking for an architectural draftsperson to join its team in Amsterdam.
Based in the heart of Amsterdam, Studio Modijefsky, an interior design studio, has developed a diverse portfolio of work in Amsterdam, the Netherlands and abroad. Founded by Esther Stam in 2009, with the vision to create spaces of distinct essence and identity.
We are currently looking for a talented enthusiastic draftsman to join our international team for four months four-five days per week. There is a possibility to extend the period, depending on upcoming projects. Because we're growing, the next few months we'll be looking for more talented interior architects, designers and draftsman to join our team.
Profile
You realise drawings in all phases of a project; working out architectural floor plans, elevations and/or furniture drawings. You easily translate a concept design into a complete and final drawing set. Being accurate and professional in working out and finalizing designs in 2D and 3D is required.
Skillset:
high accuracy in working in 2D, as well as in 3D

work out interior designs to preliminary design and final design drawing sets
excellent knowledge of AutoCAD/SketchUp/Adobe (Photoshop, InDesign & Illustrator) and Office
high ambition and enthusiasm are a must
great sense of responsibility & team player
close cooperation with our creative-director and project managers
a flexible, problem solving and result-oriented approach in a dynamic environment is required
familiar with current building regulations
extensive knowledge of materials
a minimum of three years working experience
since our team exists of different nationalities, we speak Dutch and English at the studio, good knowledge of both languages is required
flexible attitude: We do not have a 9 to 5 mentality, but we aim to work efficiently and have a social life next to work
preferable somebody who lives in or within the close area of Amsterdam
We offer:
a workplace within a dynamic studio

a job position for four-five daa ys as freelancer – but we're also open to discuss about other collaborations/contracts
energetic and ambitious colleagues
various and unique projects to work on
We would like to receive:

a brief motivation letter and CV

a brief portfolio with your most recent projects. Please indicate by project what your role was in this project and give examples of your skills such as making sketches, drawings, details, etc. We like to receive your portfolio in PDF format and up to 10MB.
Please submit your application by clicking the 'apply' button at the bottom of the ad, quoting 'vacancy draftsman'
Applications have closed.