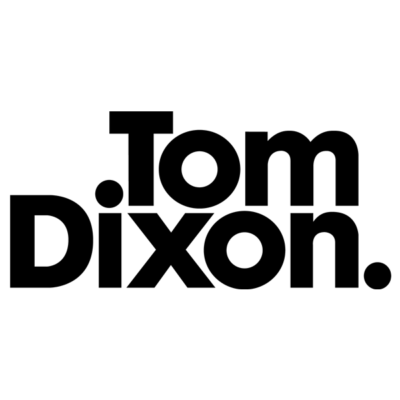 Tom Dixon has an opportunity for retail assistants to join its new London store. 
In March 2018, we're relocating our extraordinary retail space from Ladbroke Grove to Kings Cross. This is not just a shop; it is a space that reflects our unique design aesthetic, and the latest innovation and technology in retail. The opening of Kings Cross signals our ambition to offer our customers a world-class retail experience. That means we need a top-notch retail team who have product know-how and can delight our customers, together with the well-merchandised products that sell. We're looking for full-time and part-time showroom assistants with an interest in the industry to help us achieve our vision.
Our story
Established in 2002, Tom Dixon is a British design and manufacturing brand with a commitment to innovation. We design, develop and sell extraordinary objects and spaces for everyday use, including lighting, furniture and interiors.
The company has a well-established global customer base which has achieved double digit growth over recent years, and is set to continue this trend over the next five years.
The company has offices in London, New York and Hong Kong, and launches new collections annually at the Milan furniture fair. Our head office is located at 555 Harrow Road, London W10 4RH. More information about us can be found at www.tomdixon.net.
About the role
Our ambition is to offer a world class One Channel retail experience across our stores and online, and we're building a Tom Dixon Retail team to deliver against that ambition.
More specifically you will be responsible for:
customer service; delivering an exceptional customer experience in our store that seamlessly links to the digital experience

sales focus; support the retail manager in achieving sales targets and operational KPI's

visual; maintaining our shops beautiful aesthetic, consistent with company guidelines
A successful first three months in this role will mean being familiar with processes, engaging with our customers, demonstrating a passionate for our brand and achieving our sales targets.
The story of you
We're looking for people who have a passion in the industry and really believe in our product. We want someone with a good dose of common sense, who is sales focused and can engage our customers.
More specifically:
an interest in the industry and a passion for design, interiors or lighting

exceptional customer service skills with the enthusiasm to go above and beyond

a keen team player, who can proactively work together with the team to achieve our goals

retail experience will help you understand our ways of working

superb communication skills. You naturally ignite great rapport with people and adapt your style to all levels

well-presented and a polished ambassador for our brand
If this role excites you and what we're looking for sounds like you, please send your CV, together with a covering letter describing why you think you are the right person for us. The closing date for applications is 26th January 2018.  
For the right candidate, we will offer a competitive remuneration package alongside the opportunity to build an extraordinary career within one of the world's leading design agencies and lifestyle brands.
We embrace diversity in all applicant's backgrounds. The successful applicant must have eligibility to work in the UK.
Applications have closed.