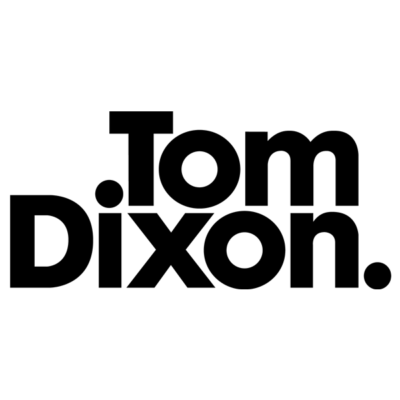 Tom Dixon is looking for a trade sales manager to join its office in London. 
We require an exceptional individual to join us who has a genuine passion for lighting and furniture, working with our trade clients, consisting of architects, interior designers and other small B2B clients. As trade sales manager you will develop and drive The Tom Dixon trade sales business, with specific responsibility for the day to day communication with clients and prospects and management of all trade sales strategies to support the commercial objectives to exceed sales and profit targets. This is a full-time role based in London and reports into the Head of Retail.
Our story
Established in 2002, Tom Dixon is a British design and manufacturing brand with a commitment to innovation. We design, develop and sell extraordinary objects and spaces for everyday use, including lighting, furniture and interiors.
The company has a well-established global customer base which has achieved double digit growth over recent years, and is set to continue this trend over the next five years.
The company has offices in London, New York and Hong Kong, and launches new collections bi-annually at the Milan Furniture Fair and Maison in Paris. Our extraordinary new head office is located at 1 Bagley Walk, Kings Cross, London, N1C 4PQ. More information about us can be found on our website.
About the role
Day to day responsibility for managing the portfolio of existing and new clients, of the new clients you will identify, attract and retain their loyalty.
More specifically you will be responsible for:
the numbers – Full P+L responsibility for the trade sales role and to deliver profit by developing client acquisition and trading activities in line with the strategic plan. You will analyse sales, report on KPI's and work with the merchandising and product teams to ensure the product offer you need is available

client experience – lead the development of a fully integrated client-centric experience from analysing data insights and continuously improving client conversion by improving the engagement and overall experience by fostering world class relationships, that most likely cross international borders where the clients have international business or potential. You will also be responsible for accurate up to date content in all client facing materials and digital communications that you use, working with the wider teams to deliver this

aftercare and repeat business/ongoing relationship management – Responsible for developing, influencing and managing the aftercare and follow up principles and processes to ensure that client satisfaction and lifetime value are the most important KPI's to achieve and exceed
About you
The successful candidate must be an experienced driven sales professional, already delivering proven results from their own portfolio of interior design and trade professional accounts.
More specifically:
superb communication skills and highly numerate and literate, in written English. You naturally ignite great rapport with people and adapt your style to all levels

exceptional negotiator with proven client management skills and experiences

proven ability to make commercially focussed decisions

experience in using space planning tech/software to assist the client process

the ability to influence cross-functional teams, making your clients the centre of attention

an entrepreneur mind-set to develop client acquisition and trading strategies that increase conversion and drive sales/repeat sales

autonomous style that flexes where wider influencing is required

your passion, drive and ambition to succeed needs to be harnessed, not developed, by your line manager
If this role excites you and what we're looking for sounds like you, please apply now. The closing date for applications is 26 November 2018.
For the right candidate, we will offer a competitive remuneration package alongside the opportunity to build an extraordinary career within one of the world's leading design agencies and lifestyle brands.
We embrace diversity in all applicant's backgrounds. The successful applicant must have eligibility to work in the UK.
Applications have closed.