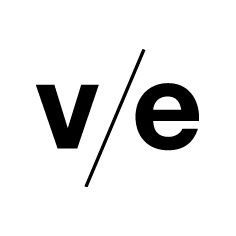 There is an opportunity for a highly motivated and talented senior architect to join villa eugénie in Brussels and Paris.
Villa eugénie is a premier special events company whose expertise and poetic sensibility was first established in the worlds of luxury, fashion and beauty, and is increasingly sought out by the many creative sectors shaping contemporary culture and the digitally driven world.
With 20 years of experience, the company founded by Etienne Russo has orchestrated the creative conception and production of over 800 fashion shows, launches and special events across the world.
The company's internationally located team of creative and technical experts is headquartered in Brussels, with a second office in Paris and a fully operational satellite team based in New York.
To strengthen the team for all the upcoming projects in 2018, we are seeking for a senior architect :
You will be responsible for implementing a creative concept while optimizing the space of a given venue, mainly for special events and fashion show organisation.
During venue scouting you take or check the measurements of the space.
You are then responsible for drawing the implementation of the structure and decor, exploring set design possibilities and thoroughly complying with safety constraints and standards.
You will work hand in hand with the creative and production teams and in coordination with the technical manager in order to propose directions to optimize the concept within the space.
You have in-depth technical skills and the ability to translate the team's creative input into your drawings.
Your responsiveness allows you to quickly update the plans throughout the evolution of the project.
On site, you may be called in to do the tracing and be the point of contact of the technical team during the build-up.
Requirements:
training in architecture, design, graphic design, scenography
proficient using Vectorworks, Photoshop, Illustrator, Sketchup, Autocad etc.
team player
autonomous, organised and responsive
able to manage several projects simultaneously
with a strong artistic and aesthetic sensibility
fluent in English and French
Applications have closed.