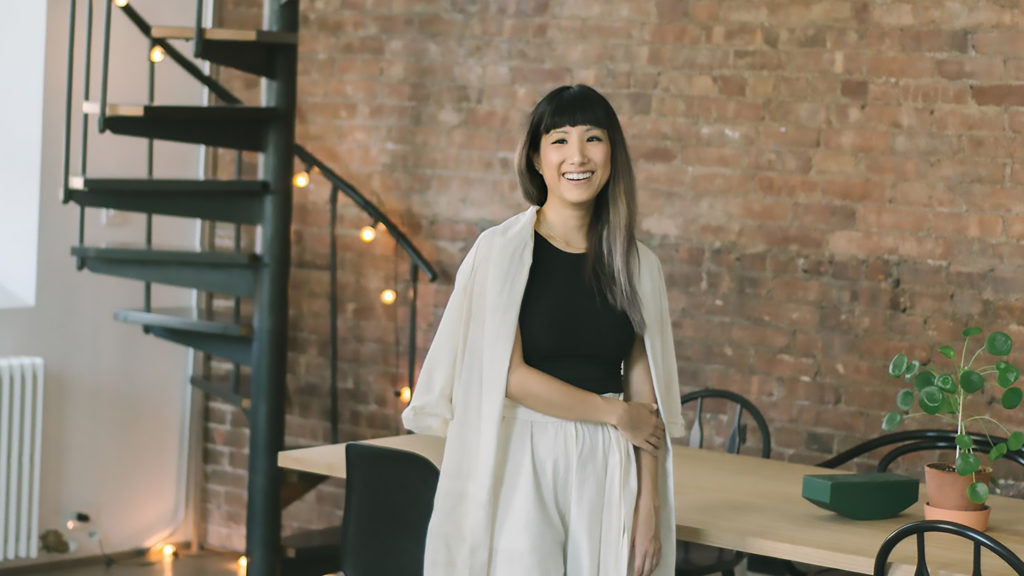 "The modern career path is more like rock-climbing as opposed to a ladder" says Common director of architecture Jenn Chang
How I got my job: Jenn Chang heads up the architecture department of New York-based co-living startup Common. In this interview for the Dezeen Jobs careers guide, she explains how she got there.
---
Name: Jenn Chang
Job title: director of architecture
Company: Common
Location: New York
Dezeen Jobs: What is Common and what does your role entail?
Jenn Chang: Common is a New York City-based residential brand that offers convenience and community to city-dwellers across the country through co-living and traditional apartments. We are building homes that make it easier to do what 78 million people are already doing: living with roommates. With good design, we can combine density, technology and operations to achieve a smarter way of living. We know that the demand for this housing typology is real, as we receive over 1,400 applications a week. We currently have homes in six US cities, and plan have close to 2,000 members by the end of 2019.
My job is to apply architectural-thinking to our homes. Architecture at Common revolves around urban density, both its application and moderation. Ultimately, I believe intelligently-applied density is the best solution to problems with modern city living. And co-living is the best means to realising that solution.
Dezeen Jobs: Where and what did you study?
Jenn Chang: I received my Masters of Architecture from Columbia University's Graduate School of Architecture, Planning, and Preservation. I am a huge fan of the curriculum and energy of the school, and consider my years there one of the most rewarding experiences of my life. I try to stay involved as much as I can with teaching and giving guest lectures. I am currently teaching a course there titled Fundamentals of Urban Digital Design.
Prior to that, I studied economics for my bachelor's degree. It's the foundation for my affinity to data analytics and design/financial modelling.
Dezeen Jobs: What was your first job?
Jenn Chang: My first job was an internship with Kengo Kuma in Tokyo, where I got a real taste of the intensity of Japanese work culture. The following summer, I produced animation and motion graphics for a neat firm named Brooklyn Digital Foundry.
My real training came from five years' of working for SHoP Architects in New York City. There, I was lucky enough to be involved in a few high-profile projects: a tower in Brooklyn, The Nassau Coliseum and The American Copper Buildings. My focus was mainly in parametric facade design, but working in the multifaceted teams at SHoP I also gained extensive knowledge about residential design and affordable apartments.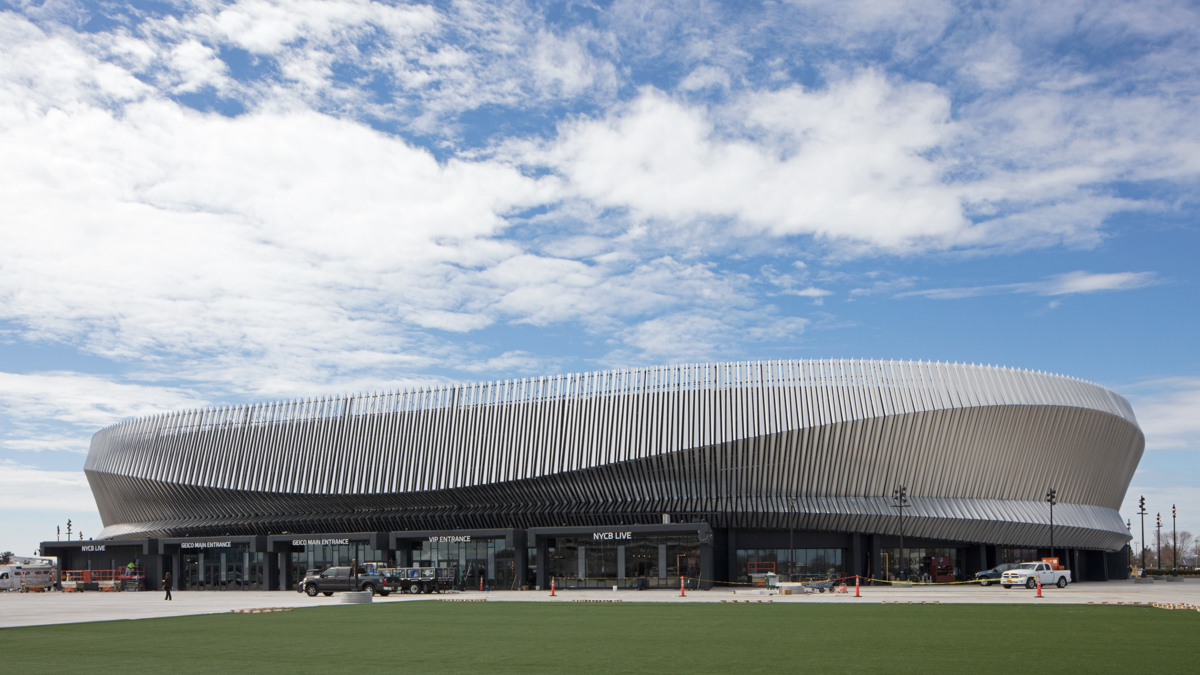 I learned in a workshop recently that the modern career path is more like rock-climbing as opposed to a ladder. I think that my collection of various skills has all proven very useful for my current role, and I'm looking forward to its continuous evolution.
Dezeen Jobs: How did you get to where you are now?
Jenn Chang: I joined Common as the director of architecture in 2017. I actually found Common while reading a New Yorker article. I was very intrigued by the idea that there's an opportunity for innovation in the housing sector. The article linked me to Common's website, where I found the job listing. Coming from the architecture world, I wasn't really aware of job opportunities outside of the firms that I had heard of. I was very pleasantly surprised to find that a cool startup would be looking for someone with my experience!
Dezeen Jobs: What's the most important thing you look for in prospective candidates?
Jenn Chang: The first thing I screen for is simply awareness. Often times, a candidate will fail the 15 minute introductory phone screen because they didn't recognise that they have a window to pitch themselves and to ask questions. The next thing I look for is the ability to speak to their work and aspirations at a higher level. I want to know if a candidate has assessed the impact of their work beyond what was assigned to them.
Dezeen Jobs: What is the best thing is about your job?
Jenn Chang: As a designer, the most fascinating part of working at Common is the direct access to our end users. This means we can take member feedback and loop it directly into our design process in real time. I believe that architecture can generate happiness, and we have the metrics to prove it. With homes in Los Angeles, Miami, and New Orleans opening in the near future, our design lab can study the effect of good design across many markets.
Dezeen Jobs: What does a typical day look like for you?
Jenn Chang: Architecture is very multifaceted at Common.
We work with real-estate developers to assess the feasibility of a high volume of potential sites. By doing this, we can then tailor a co-living design for each home in our portfolio, studying its architectural and financial potential.
Once a real-estate deal is secured, it's our job to zoom in on the details. My team examine things from appliance sharing ratios to visual connections and adjacencies. The goal is to make each home as community-oriented as possible.
We spend about 20 per cent of our time on the research and development, which is the awesome experimental work I mentioned before. This really can be anything creative, and we collaborate with other teams (marketing, member services, tech) to study and push the boundaries of what we do.  We've invented several new housing typologies from our studies over the last year.
Also, there's a lot of travel. We have upcoming homes in cities all over the world and more and we can't get to know them from our desks!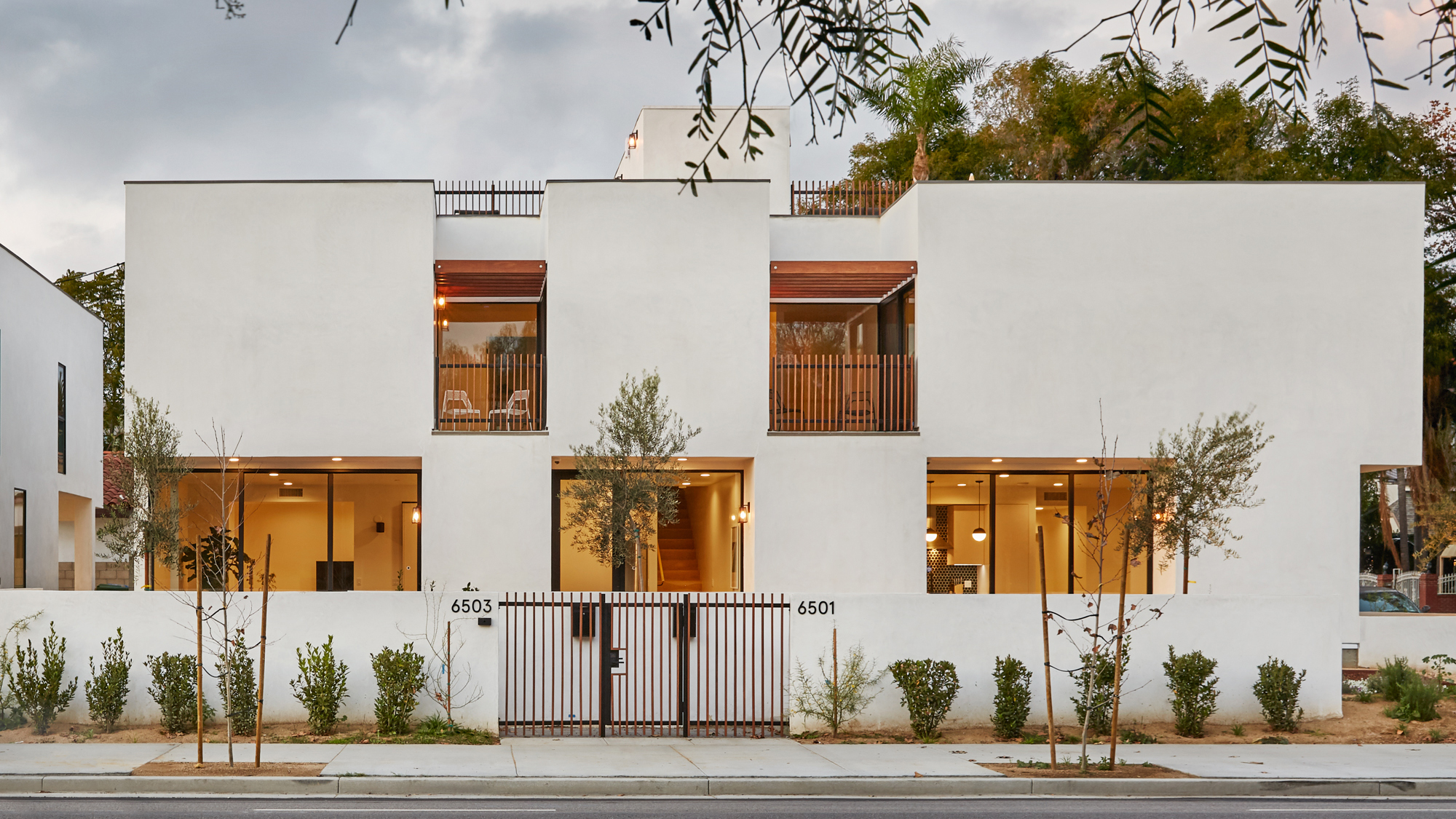 Dezeen Jobs: What's the workplace culture like at Common?
Jenn Chang: Being an expert in shared living, it's of no surprise that Common knows how to do culture right. I think that the New York City architects will all want to know: yes, we work 40-hour weeks, and yes, everything is on the cloud and we have flexible schedules.
Aside from the healthy snacks, the culture here is successful because of two things: transparency and diversity. For one, we have a weekly all-office meeting where Brad Hargreaves, our founder and CEO, discusses any and all aspects related to company growth. Different teams also present demos of the work they've created in the past quarter. Personally, I love the fact that the employees here consist of people from all different career backgrounds coming together for one goal. Architecture and design regularly interacts with real estate, marketing, cleaning, finance and tech teams on a weekly basis. The vibe is fast-paced, engaged, and most of all: interesting.
Dezeen Jobs: What advice would you give your younger self starting off in your career?
Jenn Chang: As much as it doesn't seem to suit my personality, I think I would tell myself to proactively network, especially outside of architecture. It's really useful beyond making LinkedIn connections; talking to a broader range of people has exposed me to greater possibilities when it comes to applying my interests and skillset. Since working for Common I've been making a better effort on this front, and new perspectives have given me a much better understanding of the role of architecture in a greater social and urban context.
View current opportunities at Common ›
---
Common: visit company profile
Locations: New York, Chicago, San Francisco, Seattle, Washington DC
Number of employees: 100-200
Website: www.common.com