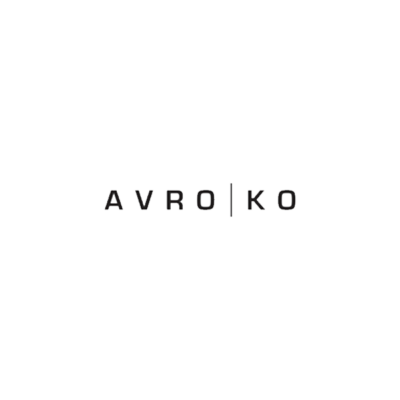 AvroKO is hiring a senior interior designer to join its team in San Francisco, USA.
About the role
The senior designer acts as AvroKO's lead designer responsible for the whole design of a project through overseeing the definition and delivery of the design from conceptualization, through development, coordination, documentation and execution in the field. This is a project specific role.
The senior designer's core responsibilities are
Design:
leading the AvroKO team in conceiving of the project design to meet the clients program, quality objectives, project constraints as well as AvroKO's brand of design
liaison between the principal in charge and the design team during the design process
organize and run regular in house design sessions presenting to the P.I.C and with the team
work as part of the team sketching design solutions, preparing drawings, editing presentations, sourcing materials, finishes FF&E, producing work drawings, specifications etc.
Development:
responsible for the development of the whole design of the project according to the design intent
reviewing all documents to ensure they incorporate the design intent
Coordination
represent AvroKO and the design for all consultant coordination meetings
manage design coordination within AvroKO ie between architecture, FF&E and graphics, and between owners, consultants and AvroKO
manage and coordinate all communications to and from consultants
supervise, develop and mentor designers
coordinate with the project manager in providing services per scope, budget and schedule
Documentation:
responsible for creating and delivering presentations based on AvroKO's deliverables standards for presentations and contract documents
oversee the production and delivery of quality and timely sets of contract documents being drawings, specifications, budgets and reports as proscribed by the contract
Execution:
partners with project manager to ensure conformance with architecture standards' checklist requirements specific to each project design phase
lead the AvroKO team in performing it's construction administration services including:
responding to RFI's and interpreting the contract documents to ensure the design intent is met
reviewing submittals, substitutions and field conditions for conformance with design intent
attending and reporting on field visits
conducting punch lists reviews
resolving problems and issues that arise during construction
Leadership:
partners with project manager to ensure conformance with architecture standards' checklist requirements specific to each project design phase.
This is a very important function of the senior designer's role
as a creative collaborative, all voices are welcome and should be considered in the design process
while the SD has certain responsibilities and authorities – AvroKO is NOT hierarchical or dictatorial, and goes to great pains to encourage junior staff in order to bring out their best, and capitalize on their talents and energy
the successful SD is able to encourage staff initiative to think for themselves and create and iterate on ideas we develop as a team, rather than prescribe or force their own vision on a project. The SD also doing the work in collaboration with the team – not just delegating tasks
Project financial monitoring and reporting:
Studio wide
forecaster: project what we should be billing. Update at minimum once a month to reflect
existing project schedule changes
submit to PIC for review
potential projects forecast
new project starts
billings – monitoring what we actually bill
update percent completes at the end of month (or before client billing date)
coordinate with accounting
review A/R and help on collections
be aware of invoicing
Project specific:
project management report (PMR)
review at minimum once a month – preferably every two weeks, especially for large projects
adjust work plan based on Spent to Date (STD) figures
staffing
based on routine PMR review, and considering adjustments in project schedule or scope, mark up changes to the office schedule with requirements for staffing changes (which must be substantiated with a work plan, and additional service agreement (ASA) where necessary
Staff scheduling:
Studio Wide
using MS project one can create and adjust
new projects (set to automatic scheduling) with durations (in work days) and start dates
set relationship by creating predecessors
adjusting tasks to be subtasks
assign staff on a percentage basis
run reports showing
gantt chart overall schedule by project and phase. Filter of highlight to suit for date ranges
project allocations by person (resource) to see total work load commitment near and long term
person allocation by project
overall studio wide work load commitment to ensure full utilization.
monitor staffing to identify openings in availability and report to New
business development team, to plan for new work intake.
reconcile staffing with forecaster to plan for when we need work for cash flow vs staff availability
Project specific:
using Smartsheets one can create schedules and task lists (from the same sheet by changing view) in order to list the
main phases of our services
key tasks required during each phase (Work Breakdown Structure WBS)
timing and sequencing of key tasks
principle person responsible
progress and final milestone dates, workshops and meetings.
those managing projects should be leading
project kick off meetings
phase kick off meetings
weekly team check in to review progress
Preferred qualifications
over eight years of post-graduate design experience with significant experience in high end, bespoke hospitality design restaurants and hotels
demonstrated conceptual approach to design
experience leading design teams
persuasive presentation skills
excellent teamwork skills
ability to work collaboratively with design directors and creative managing directors across the firm
excellent organisational skills with a strong attention to detail
outstanding communication skills
proven industry experience with common industry software applications such as Adobe Creative Suite, 3D modeling applications, AutoCAD and Microsoft Office, Spexx specification writing software a plus
experience building, nurturing and fostering client relationships
strong writing skills (narratives, strategy, meeting minutes, proposals, etc.)
minimum bachelor's degree in interior design or architecture – master's degree a plus
Applications have closed.