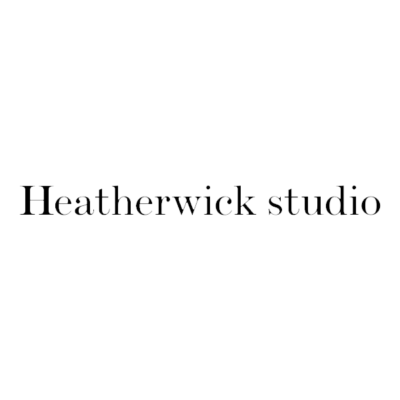 Heatherwick Studio is seeking a head of commercial to join its team in London.
Heatherwick Studio is looking for an entrepreneurial and dynamic leader to build and strengthen the studio's approach to commercial activities and opportunities. The studio has more exciting and complex opportunities coming its way than ever before and we are seeking the person that will help us navigate these opportunities and generate others – while remaining true to our design-led culture and values.
The studio is going through an exciting period of growth and has created an opportunity for an accomplished individual to join our senior team in this new role leading on commercial activities.
Your mission will include:
oversight and leadership for marketing, business development & contracts, and income target strategies
developing a strategy for the studio's object portfolio
leading the internal evaluation and development of special venture opportunities
To be considered you will have a successful track record of creating and growing a strong network with existing and potential clients in a design-led commercial environment. As Head of commercial you will articulate and finesse the studio's value proposition to resonate in the UK and International marketplace and position the studio as a thought leader for great design.
Heatherwick Studio is a team of over 200 problem solvers dedicated to making the physical world around us better for everyone. Based out of our combined workshop and design studio in central London, we create buildings, spaces, master-plans, objects and infrastructure. Focusing on large scale projects in cities all over the world, we prioritise those with the greatest positive social impact.
The Head of Commercial is a unique opportunity for a committed individual to make their mark. This role is crucial to ensure that the studio has clarity of commercial vision, the right tools to be effective and the motivation to achieve greatness through their endeavours.
Reports to: studio director
Location: London Kings Cross
You must have:
extensive commercial experience in a high profile design led company
proven track record of setting up and delivering business development strategies and goals
established mature networks in design, architecture or the built environment industry
experience building and running an expert commercial team
proven success leading marketing strategy and development
successful experience in managing key client relationships and growing client networks
extensive contract negotiation experience
solid knowledge of performance reporting and financial budgeting
You must be
Visionary: great commercial awareness with a strategic mind-set, comfortable dealing with ambiguity
Entrepreneurial: Able to grasp opportunity and drive it through with 'can-do' enthusiasm
Gregarious: You will thrive in the design and built environment industry building relationships with clients
Creative: Always looking at things from a new angle
Pragmatic: Able to achieve and go beyond with given resources and parameters
Astute: The ability to navigate many stakeholders with different goals and agendas.
Bold: Taste for the unconventional and imaginative
For more information and a full job specification please contact the studio and ask for the recruitment team.
To apply please click here.
Applications have closed.