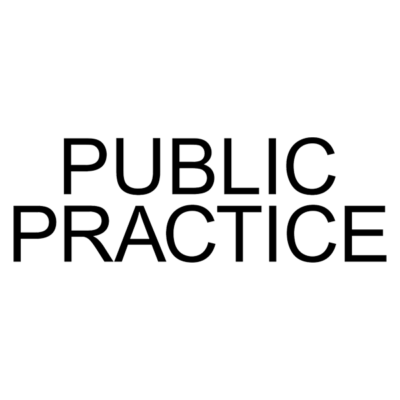 Public Practice is looking for associates to join its organisation for year-long placements in London and across the south of England.

Public Practice is placing a new generation of planners within local government to shape places for the public good. We select outstanding associates for year-long placements in unique place-based roles within authorities, across London, the South East and East of England.
Associates deliver change on the ground, and receive industry-leading training and development. Together, we will build the public sector's capacity to deliver homes and growth, make better places, and share skills and knowledge across authorities.
Who you are
Public Practice is recruiting a new generation of public planners who are
entrepreneurial, civic-minded, interdisciplinary and creative. You may be a
planner, architect, urban designer, landscape architect, regeneration or historic environment expert – or you may have a background in other fields such as data science or social sciences and not fit into any one category. We have no fixed requirements in terms of your qualifications, background or age, but we typically expect associates to have a minimum of three years post-graduate experience.
There is no upper limit. You may be looking for a career change, for a temporary secondment to experience planning from a different perspective, or to give something back towards the end of your career. We want our cohorts to be diverse in terms of skills, experience, and backgrounds. We are keen to encourage applications from sections of the community that are under- represented in the built environment sector, in terms of age, gender, ethnicity, sexual orientation, faith or disability.
What we offer
Public Practice offers you strategic and creative roles within the public sector under flexible conditions; an alternative route into working for the public good, and a supportive culture to do innovative public work. Selected associates will be given 12 month placements on the frontline of public planning, with an indicative salary range of £30,000-£50,000 depending on the authority and role.
Placements will be based within London, the South East and the East of
England. 90% of your time will be spent working for your host authority, with the remaining 10% dedicated to research and personal development.
This will include a week-long induction course, a cutting-edge research programme, live projects, leadership development and mentoring from leading practitioners. At the end of your placement you will be offered opportunities to participate in another year of Public Practice, or routes into permanent employment within the public sector. All associates who complete their placements will become members of our alumni network.
What we ask for
We ask for our associates to make a 12 month commitment to Public Practice, from 1 April 2018-31 March 2019. This will be our first ever cohort. We want you to be open to taking on new challenges, and up for helping us to co-design Public Practice as it develops. You must be prepared for the work to not always be easy – but that is exactly why it will be worthwhile.
For more information, see our prospectus for associates.
To apply, fill out our online application form.
Applications close at midday on Monday 11 December 2017.
If your application is successful, you will be invited to an assessment
centre on 10 or 11 January 2018.
Applications have closed.