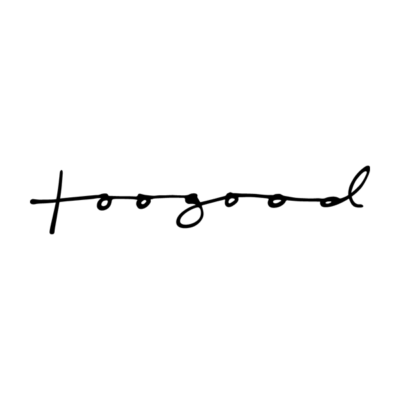 Toogood is seeking a design assistant to join its furniture and homewares team in London.
We are looking for a creative and driven individual to contribute to our tight-knit design team. The candidate should be excited and unafraid to contribute new and daring ideas to the team, in line with Toogood's  boundary-pushing identity and unique aesthetic. They should be willing to support the team with administrative and technical tasks and have a keen attention to detail. We're looking for someone with both an efficient and collaborative mindset and raw creativity who's willing to learn while being a part of the larger ecosystem of Toogood.
Responsibilities:
provide conceptual, creative and technical support to the design team, bringing your own ideas and supporting the development of others'
assist our product designer with model making across a broad range of media, from humble to high-end
provide up-to-date and relevant research into materials and production techniques
support the team with contextual and market research to ensure we are constantly staying ahead of the curve
sketch and visualise initial ideas in response to creative briefs from our product designer, creative director and collaborators
assist with preparing presentations according to our brand guidelines for both internal and external use
maintenance of the Toogood design room and organisation of project folders, tools, materials and samples
meticulous archiving of all projects
Skills and experience:
background in furniture or homewares design essential
minimum one year experience in a design studio
software: Adobe Suite (Photoshop, Illustrator, Indesign), Microsoft Office Suite, basic 3D modelling software
hard skills: model making
soft skills: clear communication via email and phone with manufacturers, suppliers etc
able to translate sketches and ideas into technical drawings
quick thinking and problem solving mindset
Employee benefits:
everyone receives a seasonal clothing allowance – meaning the team is often kitted out in an ever-changing Toogood uniform
buy Toogood pieces at cost price (across furniture, homeware and clothing)
flexible working hours and a hybrid working policy for all
digital nomad working policy allows team members to work from abroad for up to two weeks per year
hold monthly studio drinks and seasonal team lunches to bring everyone together and celebrate the studio's achievements; the Christmas lunch is particularly special
each team member receives a work anniversary gift chosen by Faye to celebrate every year they've been at Toogood
to say thanks to our long-serving team members a sabbatical period is offered after five years at Toogood
extensive opportunity for career development within our ambitious, growing business
our holiday entitlement is 20 days, plus all bank holidays and the week between Christmas and New Years; we also give World Mental Health Day as an additional paid day off for everyone to rest and recharge
Application
To apply, please submit your CV and portfolio via the apply for job button below. Please do not send links, cloud files or extensive portfolios.
Application deadline: Monday 9 October 2023
Salary: £22-24k depending on experience
Start date: as soon as possible/November 2023
If you have any queries about this role or require any reasonable adjustments for your application please contact us.
Toogood is committed to creating an inclusive work environment for all, where talent is nurtured and the unconventional is celebrated. The diversity of thought that our studio is upheld by – a motto of restless experimentation – would not be possible without the diversity of our team. We actively encourage applications from those currently and historically underrepresented in the creative industries. At Toogood, we want you to be brave, have drive, always care.
Salary: Up to £25,000
Applications have closed.