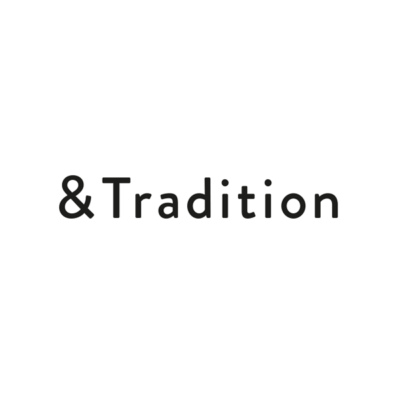 &tradition is offering a design internship at its office in Copenhagen. 
&tradition intern wanted for the design team. 
2018
Founded in 2010, &tradition is a Scandinavian design business on the rise, growing year by year. Consequently, we need a design intern who's looking to get practical experience and wants to be part of our ambitious team.
As an intern in our design department, you will get a unique insight into design related tasks, ranging from big concepts to smaller tasks, interior decorating, as well as nding and choosing materials and colors for the collections.
You are:
As a person, you like to work independently, you take the initiative and
you are committed to the daily tasks that need solving. You love being challenged, and you're not afraid to roll up your sleeves. You have a natural sense of aesthetics and stay updated on current trends. We see you as studying design or architecture. In addition, we expect that you know your way around the Adobe-package, Illustrator, Photoshop, InDesign and Rhinoceros and Keyshot.
We offer:
As an intern in &tradition's design team, you will get the chance to work on the following tasks:
3D / 2D sketching
visualisation/rendering
concept development
design suggestions
acquiring new materials/building the material library
market research of products/categories
benchmarking new products/categories
producing presentations of new products
maintaining data and drawings
practical work – packaging products and helping in our showroom
ad hoc assignments
The internship is 37 hours a week, and you will be working out of our showroom at Kronprinsessegade in Copenhagen. We care about your personal development, and strengthening your competences is a big priority for us. You will be working with a team of amazing, friendly colleagues – and lunch is included.
Interested?
Send your application and portfolio through our website:
Additional information
If you have any questions, you are more than welcome to contact Design Manager Signe Hytte at: 61601585
The internship will be starting around March 1.
Applications have closed.