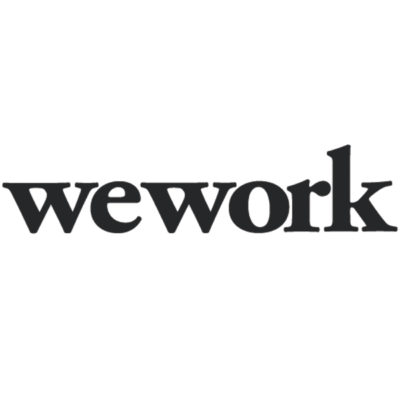 WeWork is looking for a creative director to join its team in Shanghai, China.
Born out of a desire to break with conventional methodologies of our industry, our development team holds innovation as fundamental to our mission. Our global team of creators reimagines the way space is sourced, designed, and built in order to bring people together in meaningful ways.
As a creative director, you will help to craft the best WeWork spaces or 'product' by being the nexus of creative design development and delivery across interior, furniture fittings and equipment, and architecture teams in greater China.
Based in Shanghai, you will the link between creative design concepts developed in our global HQ and the regional product delivery teams.
You will ensure that the designs produced speak with a singular aesthetic voice and be responsible for clearly and effectively communicating this voice across all mediums.
Ensuring the proper roll out of the newest design thinking you will also take lessons learned back to global HQ. Harnessing and supporting this information exchange life-cycle is key to succeeding in this role, ensuring that our spaces are improving with each new building opened.
Responsibilities:
collaborate – Work collaboratively with the regional development director, design director and technical director to execute goals for greater China, within designated project timelines
direct (creatively) – Be responsible for reviewing and approving design packages, construction documents, shop drawings and other technical documentation for the region. Ensure proper coordination of interior design product with other disciplines, including arts and graphics
represent – Be able to effectively communicate the rationale behind design decisions through strong oral and written communication skills to internal and external parties
police – Ensure regional design aligns with global direction of WeWork design product, through constant open communication with HQ
mentor – Act as an informal mentor to regional design team members (provide guidance, feedback, and direction on all product design methodology)
innovate – Run initiatives at product development level to improve both the process and the design on a global scale. Support technical improvements in product and in the process we use to document our design, by working alongside technical and design directors. Be a key member in the definition of our product's future design direction by working collaboratively with the product development team
What experience you'll bring:
leadership acumen and creative ingenuity gained from working in an architecture, interiors, or industrial (product) design firm – this role would suit directors, principals, or senior creative managers/leads
global creative vision which can align with a fast paced, matrixed organisation alongside an ethos of continual improvement and innovation
with change as a given in our business environment, you will need to be comfortable with ambiguity and shifting priorities
To enhance your application, please provide 10 residential inspiration images alongside your resume. Please use the 'apply' link below to apply.
This position reports to the chief creative officer.
Applications have closed.