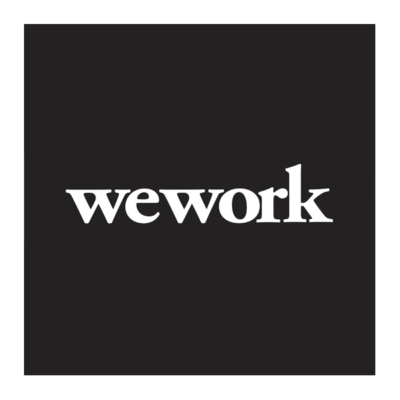 Co-working company WeWork is looking for a new head of spatial experience to join its design team in New York. 
Role overview and responsibilities
As head of spatial experience, you will be in charge of leading WeWork's global spatial experience team, living at the nexus of product development and regional delivery. With the goal of building the best spatial experience group in the world, you will optimize our team, design methodology and subsequent processes for delivering innovative design. Additionally, you will focus on the continued improvement of our team by connecting to and learning from the spatial experience directors in our eight regional headquarters throughout the world.
Our design group is an international, interdisciplinary team that includes architects, interior designers, engineers, graphic artists, and technologists. With this in mind, you must be able to work alongside our other global function heads in these sectors, bringing a cross-functional mindset that allows us to grow better together.
The position requires a proven track record of exceptional design thinking, an understanding of our brand, and a deep passion for pushing boundaries within the built environment. The head of spatial experience will drive the direction of our programming and layout stages on a global scale, by leveraging our regional teams and regional spatial experience directors. A successful candidate will thrive in a fast-paced environment and encourage out-of-the-box thinking, while ensuring our product lifecycle does not lose speed. Particularly important to the role are the oral and written communication skills to articulately express the rationale behind design decisions.
Drive innovation through change
Drive changes in our product globally by creating an environment that nurtures, encourages, and enables innovation, but also build off a systematic framework that can create structure globally. Run a lean product innovation life-cycle, enabling new adjustments and groundbreaking design ideas to move from conception to reality in a short timeframe
Be a positive influence 
Become a positive influence among your peers and the WeWork teams by always carrying yourself in a professional and thoughtful manner. Be optimistic and help others do so as well. This applies to our team, our consultants, and other parts of the business. You are a leader representing the design group, always be solutions oriented.
Lead from Behind
You are ultimately responsible for approving programming and layouts packages on a global scale. However, in WeWork's fast-paced environment, this means equipping and encouraging your global team with the tools and design thinking that will encourage massive leaps forward in our process.
Collaborate
Work closely with regional spatial experience directors to push boundaries within projects, and ensure they understand and communicate the global spatial experience methodology to their team members. Keep open lines of communication with the design innovation and development team to understand current initiatives and methods of cross-pollinating. Additionally, work collaboratively with other global function heads, such as the head of architecture, head of interiors, and head of MEP Engineering.
Act as a Conduit
While the spatial experience directors within a region will liaise with sales, territory managers, and regional leadership around key space types and project allocation strategies, you will assist their efforts by acting as a conduit to the head of design as well as the CWeOs in each region to encourage the adoption of new space types and adjustments to our overall product and building stack methodology.
Implement
Communicate new standards globally, update documentation and provide strategies for teams to implement.
Communicate
Espouse excellent and efficient communication skills. Excellent communication skills are critical to effective collaboration.
Reports to the head of architecture and interiors
Qualifications:
eight+ years of experience in all phases of the design process from schematic design through the bid process and construction administration. As this role is focused on design innovation, experience in large-scale visioning and programming is preferred
Bachelor or Masters degree in a design or design-related field, including but not limited to interior design or architecture
demonstrated passion for pushing boundaries in the built environment, preferably at scale
impeccable and concise communication and presentation skills, verbal and written
experience mentoring and guiding a team
strong time management skills and demonstrated ability to consistently meet deadlines
highly resourceful problem solver and quick learner
fluency with industry best practices, building and ADA codes
Portfolios must be submitted for consideration.
Applications have closed.