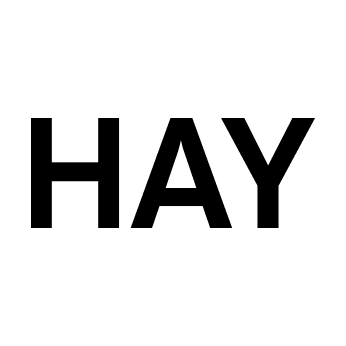 HAY is looking for a senior product developer to join its furniture development team in Copenhagen, Denmark.
Are you passionate about furniture, design and trends and want to be part of a great international design company? We are currently looking for an experienced product developer for our furniture development department to develop and design new HAY furniture. The role is based at our office in Copenhagen.
About the job
At HAY, we aim at designing sustainable and durable products. We strive to create products that can improve people's lives thinking about everyday items in new and original ways using the most cutting-edge materials, methods, tools and technologies available. As our new product developer, you will be a part of our furniture development department and join a team of seven passionate and dedicated colleagues consisting of designers, technicians and engineers. You will work closely together with our procurement and quality departments.
More specifically, your tasks will include:
developing and designing new furniture for our HAY collection
cooperating with our suppliers and external designers
handling of 2D/3D drawings
preparing graphic presentations, documentation standards and checking samples
continuously optimising quality for existing products
working on specialised solutions for contract projects
assisting with onsite build-up and assembly of furniture for fairs, shops and wholesale projects
Your qualifications 
You have a minimum of three-five years of experience from a similar position and working with developing design objects in an international company. The position requires communication across multiple departments, including overseas in particular with the US and China so it is essential that you have excellent communications and interpersonal skills. Furthermore, you master the use of Office and are fluent in written and spoken English. You are familiar with programs such as Rhino, V-Ray, Illustrator, InDesign and Photoshop.
Your profile
As a person, you thrive in a busy and dynamic environment where the ability to prioritise tasks, work within a team and meeting deadlines is important. You are driven by your interest in design and product development. You are truly motivated by learning new things, acknowledging that both small and big tasks need to be done. You have an eye for detail which ensures high-quality deliveries and thrive in a role where you take on an independent responsibility in a young working environment.
We look forward to hearing from you!
If you have any questions about the position, you are welcome to contact Martin Solem on +45 4282 0370. Please send us your application, portfolio and CV as possible and no later than 14 February 2020. We evaluate applications and conduct interviews on an ongoing basis.
HAY is a registered trademark which has existed since 2003. HAY has approximately 200 employees in our offices in Horsens and Copenhagen and shops and warehouse.
Salary: Undisclosed
Applications have closed.