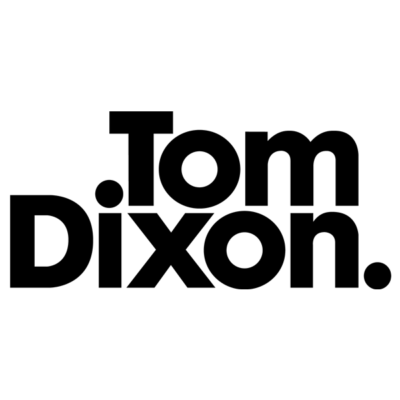 Tom Dixon is seeking a senior designer to join its team in London.
We are looking for an ambitious and highly creative senior designer with interior experience to join our growing team of design experts in London.
Our studio
Design research studio is the innovations and design agency at the heart of Tom Dixon working on the spaces, products and brands of tomorrow. A restless innovator, Tom established design research studio in 2002 to work on innovative projects and products with a wide variety of partners, brands, developers and entrepreneurs. Rich in narrative, we nurture a fast-growing global portfolio of projects working across interior design, product design, graphics and branding.
Tom Dixon has offices in London, New York and Hong Kong, with our head office located at:
The Coal Office
1 Bagley Walk
London
N1C 4PQ
More information about us can be found here on the design research studio and Tom Dixon.
About the role
Design research studio is embarking on a period of transformative change as part of our expansionary strategy. This role will be pivotal in leading teams, designing, developing and delivering design projects for our global client base.
More specifically you will be responsible for:
designing the spaces of tomorrow – you'll work on visionary design concepts furthering the creative direction of the studio and aligning with the visions and desires of our clients, while successfully producing and delivering project information
collaboration –  successfully deliver visionary designs whilst leading design team, coordinating with clients, consultants, contractors and suppliers
research –  discover, realise and encourage new and innovative ideas within the studio. Identify opportunities across design teams and champion the ideas and influence of the creative directors
A successful first six months in this role will deliver conceptually distinct and brilliantly organised interior design projects.
About you
We're looking for someone who has a great understanding of the balance between creativity, technical design and management and who is enthusiastic to work in a fast-paced environment across these. We want to bring on someone with a good dose of common sense, who is interested in more enlightened ways of working in a truly modern design studio.
More specifically:
 globally-minded senior level interior designer with exceptional taste and sensitivity to design aesthetics of the present and past
consider the relationship between creativity and technical design as fluid and be able to confidently deliver a design vision through all project stages
you will be responsible for creating concept presentations, technical drawings, and detailed tender packages. Full understanding and confidence in all typical design project phases is key. Successful projects will build on your independence in developing the design further within each project phase
we work across the following software and hope you do as well; AutoCAD, Rhino, Revit and Adobe Creative Suite
take ownership for processes in our studio and in doing so help us reduce complexity and clarify our ways of working. From leading drawing processes to ensuring project financials are sorted
you will specify innovative and appropriate finishes and detail joinery and surface treatments and have extensive knowledge of designer furniture and lights, to be specified across projects
superb communication skills. You naturally ignite great rapport with people and adapt your style to all levels
If this role excites you and what we're looking for sounds like you, please send your CV, together with examples of your work and a covering letter describing why you think you are the right person for us to: Celia Mullins, studio coordinator, using the 'apply' link below.
For the right candidate, we will offer a competitive remuneration package alongside the opportunity to build an extraordinary career within one of the world's leading design agencies and lifestyle brands.
We embrace diversity in all applicant's backgrounds. The successful applicant must have eligibility to work in the UK.
Applications have closed.